ALL NEWS
Russia U20 have left for the Four Nations tournament in Sweden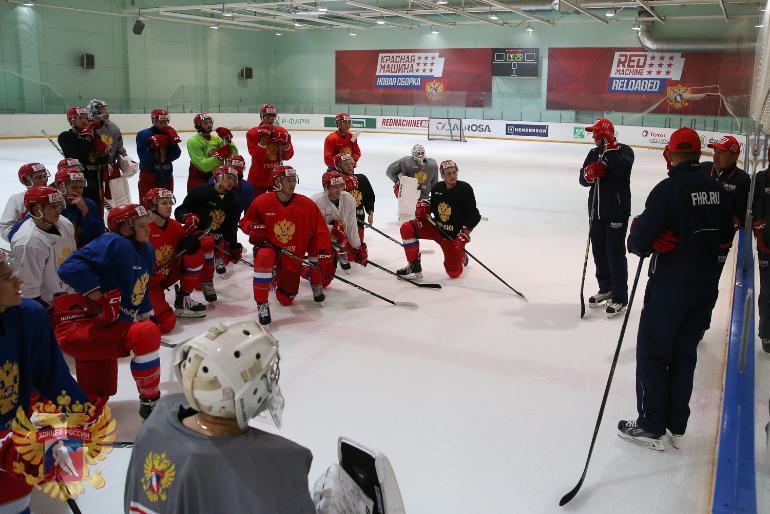 On Wednesday, the under 20 Russian national team travelled to Sweden for the upcoming Four Nations tournament which will take place between the 23rd and 26th of August.

23 players made the trip:

Goalkeepers: Daniil Tarasov (Tolpar), Kirill Ustimenko (Dynamo Saint Petersburg).

Defensemen: Veniamin Baranov, Ivan Vasin (Dynamo Saint Petersburg), Artyom Volkov, Akim Trishin (HC Spartak Moscow), Evgeny Kalabushkin (SKA-Neva), Alexander Lyakhov, Mark Rubinchik (Tolpar), Ilya Morozov (Sibir Novosibirsk).

Forwards: Artyom Galimov (Bars), Evgeny Kanitsky (Kuznetskie Medvedi), Vitaly Kravtsov (Traktor), Kirill Marchenko, Artyom Nikolaev, Vladislav Tsitsyura (SKA-1946), Ivan Muranov (Dynamo Moscow), Stepan Starkov (HC Sochi), Yegor Filin (Krasnaya Armiya), Bulat Shafigullin (Neftekhimik), Nikita Shashkov (Sibir Novosibirsk), Pavel Shen (Salavat Yulaev), Alexander Yaremchuk (Avangard Omsk).

Goalkeeper Ivan Prosvetov, defensemen Semyon Perelyaev and Oleg Kholodenin and forwards Daniil Ogirchuk and Evgeny Tsaryuk have left the squad.

Four Nations tournament schedule:

August 24, Sweden - Russia;
August 25, Czech Republic - Russia;
August 26, Russia - Finland.