ALL NEWS
The Russian women's national team are starting their season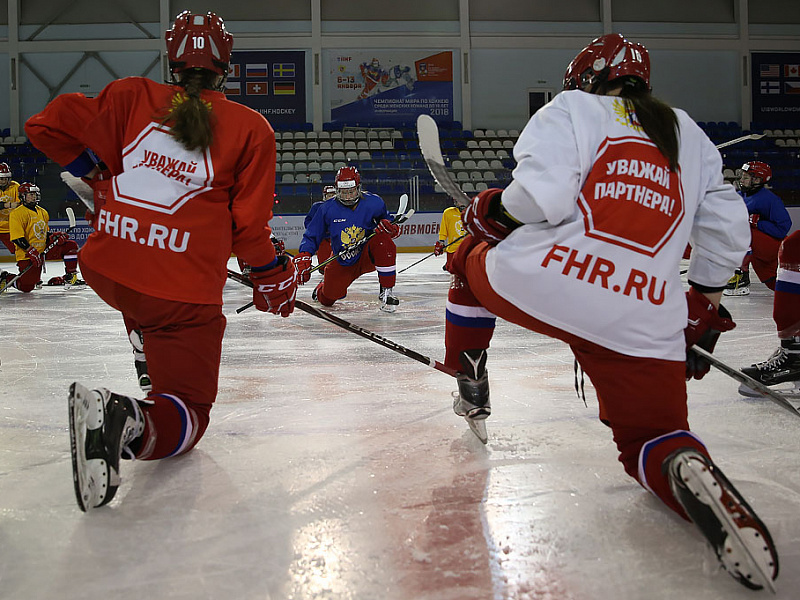 On August 14, the senior Russian women's national team began training at the Novogorsk training complex ahead of a Four Nations tournament in Switzerland.

The team will continue training in Novogorsk until August 22. Head coach Evgeny Bobariko called up these following 28 players:

Goalkeepers: Anna Alpatova, Darya Gredzen, Eva Gubareva, Ekaterina Lazurenko.

Defenders: Alyona Shmykova, Olesya Namestnikova, Sofya Sychyova, Angelina Makhmutova, Anastasia Petina, Darya Kovalenko, Irina Zhigulina, Nadezhda Volf, Alexandra Kokorina, Karina Akhmetova.

Forwards: Polina Luchnikova, Kristina Glukharyova, Ilona Markova, Varvara Boriskova, Elena Mezentseva, Alexandra Lidskaya, Viktoriya Butorina, Alina Narudinova, Veronika Korzhakova, Sofiya Lifatova, Polina Tarasova, Anastasia Neshlyaeva, Elizaveta Shkalyova, Valeria Dryndina.

Tournament schedule:

August 23, Switzerland - Russia;

August 24, Germany - Russia;

August 25, Russia - Sweden.