ALL NEWS
Oleg Znarok: "All of our players did a great job"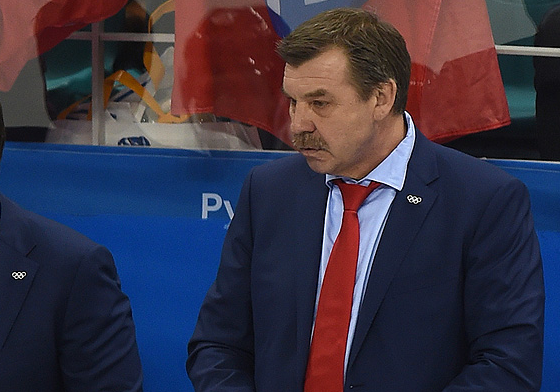 Head coach Oleg Znarok spoke after the 2018 Olympic Games semi-final victory against the Czech Republic in South Korea:
- The first period was tense. Was the opening goal so important?
- Yes, but we didn't play in the first frame. However, we improved in the second.
- Did you know that Nikita Gusev's goal would be given?
- Yes, the guys above us said that everything was fine.
- Were you worried that Ilya Kovalchuk would be given a 5+20?
- Yes.
- Did the Czech Republic play as you expected?
- We played well. Instead of looking at the opponents, we focus on our own game.
- What happened in the third period?
- We tried to kill the game a bit.
- Did you plan for Vladislav Gavrikov to join the rush so much?
- We have our tactics, but it's pointless talking about them now.
- Did Ivan Telegin's pass to Vladislav Gavrikov surprise you?
- What's surprising? Our best players are participating.
- What does the Olympic final mean to you?
- We have been striving for this the past four years.
- Will it be special if you play Germany?
- Any opponent is important for us.
- What was the most nervy moment today?
- Two penalties in a row, probably.
- Did the fans help you win?
- Yes, you know what situation we are in.
- Russian figure skaters won gold and silver.
- We watched it on television, we are proud of them.
- Did Pavel Datsyuk make the difference today?
- Everyone played well.
- Is one day enough to prepare for the final?
- Yes.
- What can you say about the goalkeeper?
- The whole team, including the goaltender, did a great job.
- Russia against Canada would be a huge final.
- Wait a bit longer.
Russian Ice Hockey Federation