ALL NEWS
Oleg Znarok: "We were ready for any situation"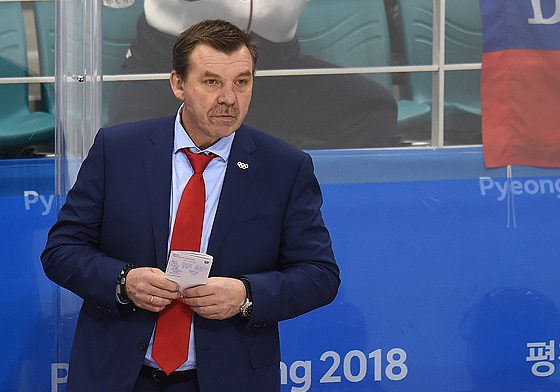 Head coach Oleg Znarok:
- How important is it not to play an extra match?
- Yes, it's important. We were ready for any situation, but it's good that we don't have an added game.
- Will the break be too long?
- We thought that this might be the case, so we had planned in preparation.
- Did you think about not putting Nikolai Prokhorkin into the line-up for this match?
- It was a winning line-up.
- Today, did the new line combinations play perfectly?
- Well, not perfectly, but something close to that.
- Where were you better than the Americans?
- Our tactics.
- How important is Pavel Datsyuk's role in this team?
- Every player has an important role to play.
- Is it important that the whole stadium was cheering for Russia?
- Of course, it's very important for us.
- Did you keep up to date with the Slovenia versus Slovakia match?
- No.
- Were you worried that this match could get out of control?
- Yes, but we calmed the guys down. This is the Olympic Games.
- What did you say to the players about fighting the opponents?
- We told them not to bow down to the provocation.
- How important is Vasily Koshechkin's shutout?
- Very important for us and him.
Russian Ice Hockey Federation