ALL NEWS
Oleg Znarok: "This victory will give us confidence"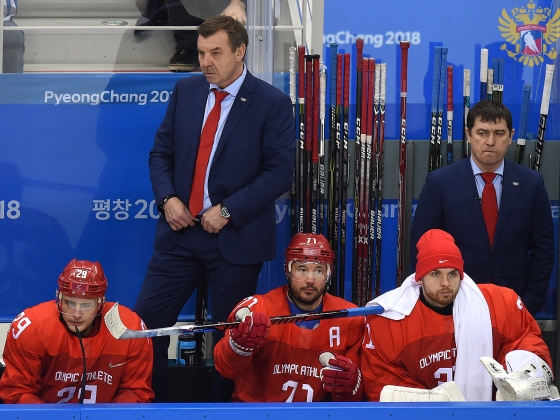 Head coach Oleg Znarok:
- The first game didn't go well, so we decided to make changes to the line-up.
- Did you need the training camp more for physical conditioning rather than putting the lines together?
- Why? We have to make decisions based on certain decisions.
- Ilya Kovalchuk played in a line with a physical forward, and he played in a physical style too. What that the plan?
- We decided to put those players together and it worked.
- Why didn't Vadim Shipachyov play?
- He didn't feel well.
- Can he play tomorrow?
- Yes.
- Does Ilya Kablukov deserve a place on the roster for tomorrow's match?
- It's too early to say anything, but he did well today, just like the whole team.
- How important is this victory in terms of confidence?
- Very. However, I don't want the players to be euphoric.
- The next match will take place tomorrow.
- We have a plan. The training camps were designed to make us ready for these matches.
- Was it a perfect match today?
- A coach will never say that it was a perfect match. Mistakes were made.
- As a percentage, how much of their potential have the players shown?
- 60%. There are no weak opponents here.
- Nikolai Prokhorkin has a -2 plus/minus rating today.
- We'll look into this.
- Maybe Kirill Kaprizov feels euphoric after scoring a hat trick?
- I don't know, I was talking about the team as a whole.
- Have you watched the USA's matches.
- Of course we're watching them, we will analyse how they play.
- Who will play in net against the Americans?
- Vasily Koshechkin.
- How is Sergei Kalinin?
- Everything's fine.
- Does Ilya Kovalchuk feel easier after scoring his first goal at these Olympic Games?
- We have a team playing, not just one player.
- It seemed as though you entered the attacking zone by dumping the puck in.
- Slovenia skate backwards towards their goal, so we decided to dump the puck into the zone.
Russian Ice Hockey Federation