ALL NEWS
Oleg Znarok: "Our players looked better physically"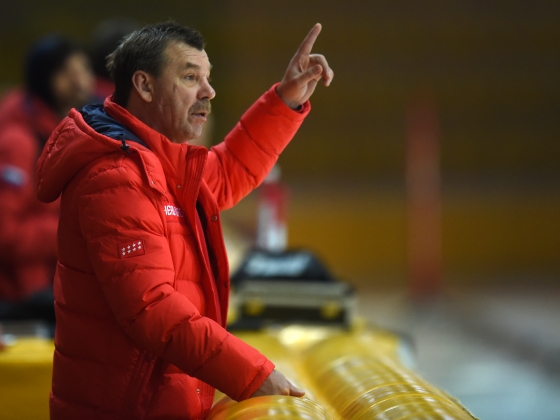 National team head coach Oleg Znarok:
- We looked better physically, but a few more days are needed to fully recover. If there's energy, the mindset will also be right.
- Did the opponents surprise you?
- We knew that they have a good, fast team. It was a test for our guys.
- Were South Korea good opponents for you?
- Why not? They moved fast.
- Will Dinar Khafizullin make the Olympic roster?
- No. He will be replaced by Yegor Yakovlev.
- Is Vasily Koshechkin the starting goaltender when the Olympic Games begin?
- Yes.
- Who will play with Ilya Kovalchuk and Pavel Datsyuk?
- We are trying out different options. We will start with Mikhail Grigorenko, but we'll see how it goes.
- Both Sergei Mozyakin and Ilya Kovalchuk play on the left wing. Do they find it awkward playing together?
- No, Ilya can play either on the left or right.
- Why did you play overtime periods afterwards?
- It was upon our initiative. We are preparing for both 3 on 3 and 4 on 4.
- Are you satisfied with how Vadim Shipachyov plays with Nikita Gusev and Kirill Kaprizov?
- Yes.
- What are you not happy about today?
- The overtime periods.
- How will you train before the tournament starts.
- We won't skate in the evening. According to the schedule, we will have a team photo.
- What do you know about the Olympic Village?
- Nothing yet.
Russian Ice Hockey Federation