ALL NEWS
Friendly match. USA U18 - Russia U18 - 3:2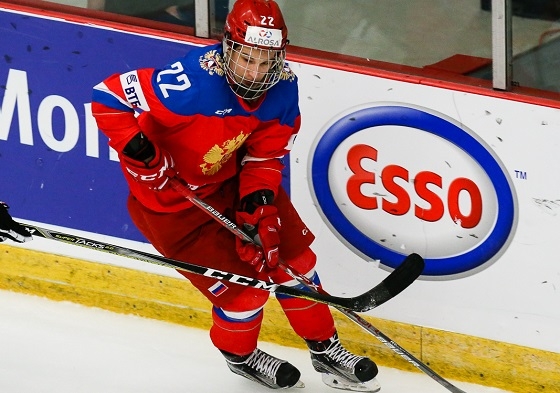 Ahead of the upcoming Five Nations tournament (February 13-18), the under 18 Russian national team took on hosts America in a friendly match.
Ruslan Iskhakov and Gleb Murtazin both hit the target, but Russia did eventually lose 2:3 to the USA.
Defenseman Nikita Okhotyuk (Ottawa-67) and forwards Andrei Svechnikov (Barrie Colts), Alexander Khovanov (Moncton Wildcats) and Yegor Sokolov (Cape Breton Screaming Eagles) will join up with the team in coming days.
Russia U18 forward Ruslan Iskhakov:
- This was a great opportunity against the USA to prepare for the upcoming Five Nations tournament. We scored a quick goal after starting the match well, but we didn't manage to use the majority of our scoring opportunities. Had we used at least 50% of our chances, we would have won. Nevertheless, there is time before the tournament to keep improving. We played in three lines because the players who play in North American leagues haven't joined us yet.
Match protocol:
USA U18 - Russia U18 - 3:2 (0:1, 2:1, 1:0)
Goals:
0:1 Iskhakov, 01.15
1:1 Gruden, 24.41
1:2 Murtazin (Misyul), 37.17
2:2 Faraby, 39.00
3:2 Hayne, 55.45
Shots on target: 32 - 35
09.02.2018.
Russian Ice Hockey Federation