ALL NEWS
Olga Sosina and Viktoria Kulishova speak as they prepare for the 2018 Olympic Games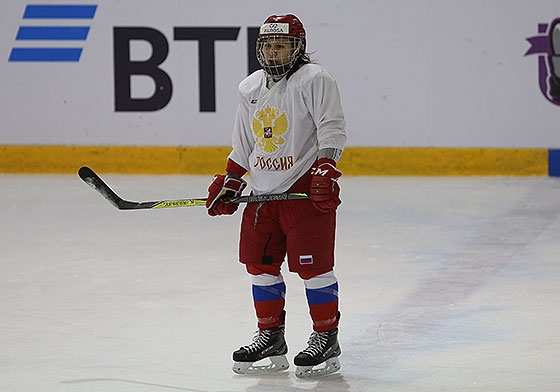 Russia W forward Olga Sosina:
- We are training twice a day in Khabarovsk. We will have two matches against young male teams, before we fly to South Korea on February 4. There, an exhibition game is planned with Sweden. Having won the three previous tournaments, the players feel good and we want the winning streak to continue. Everyone's happy for Lyudmila Belyakova and that the Russian Ice Hockey Federation made sure she will travel to the competition with us. We feel that the tournament which we have been preparing for during four years is about to start.
Russia W forward Viktoria Kulishova:
- It hasn't yet sunk in that I am training ahead of playing at the Olympic Games. I was happy when I saw my name on the roster, but I thought that it might not be the final squad list. Now, I feel that I'm on the right track. Matches at senior level are faster, you have to think faster. There is a big difference between junior and senior level. Nevertheless, I feel comfortable.
Russian Ice Hockey Federation