ALL NEWS
The Russian women's national team have finished a training camp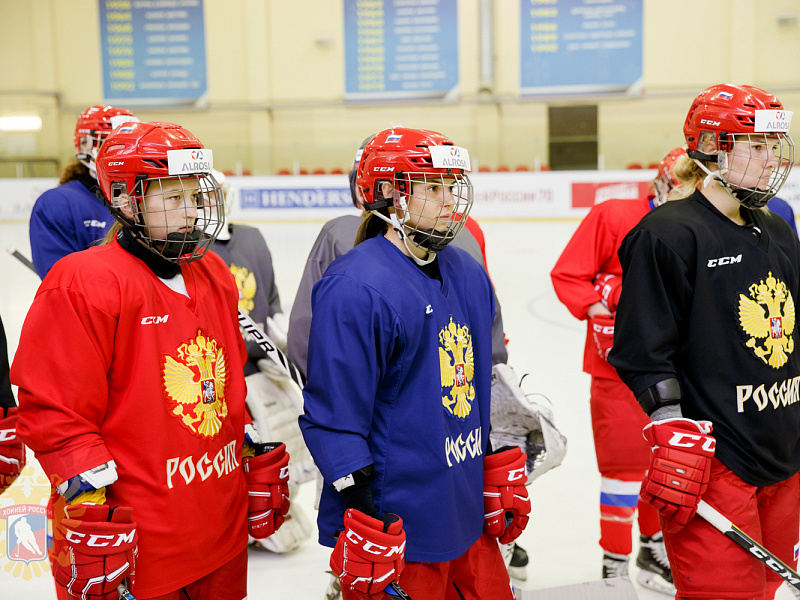 In Novogorsk, the Russian women's national team have completed a pre-season training camp which lasted between June 29th and July 12th. While working out on and off the ice, the players also took part in other sports such as handball and floorball.
Russia W head coach Alexei Chistyakov:
- This training camp has been a part of preparations for next season. The coaches managed to see what condition the players are in after their summer holidays. Overall, we worked over the physical side of the game as well as tactical matters. We called up some of the youth national team's players, while also giving a chance to those who have been on the brink of making the national side's roster. The next tournament will take place between the 24th and 27th of August in Sweden. Before flying to Sweden, we will gather for three days of training.
Russia W forward Anna Shokhina:
- It was a tough training camp, we feel tired. However, the coaches know when to give us a rest. Alongside training on the ice, we spent time in the swimming pool and played some handball and floorball. You have to think quickly, making instant passes. I managed to have a holiday during the summer, but thoughts about the new season never left my head for a second. We're already thinking about the Olympic Games - it's a huge competition for us.
Russia W defender Ekaterina Nikolaeva:
- We spent a lot of time running, while also working out in the gym. Was it hard after the summer break? Even when you're on holiday, it's best not to forget about training. You have to be in good shape for the pre-season. I am sure that it will be an interesting 2017/2018 campaign, especially given that the Women's Hockey League will have playoff series. Nevertheless, the biggest event is the Olympic Games. I have to work hard in order to make the national team's roster.
Russian Ice Hockey Federation