ALL NEWS
Russia U18 defenseman Nikita Solopanov: "I want to prove that I can play at the top level"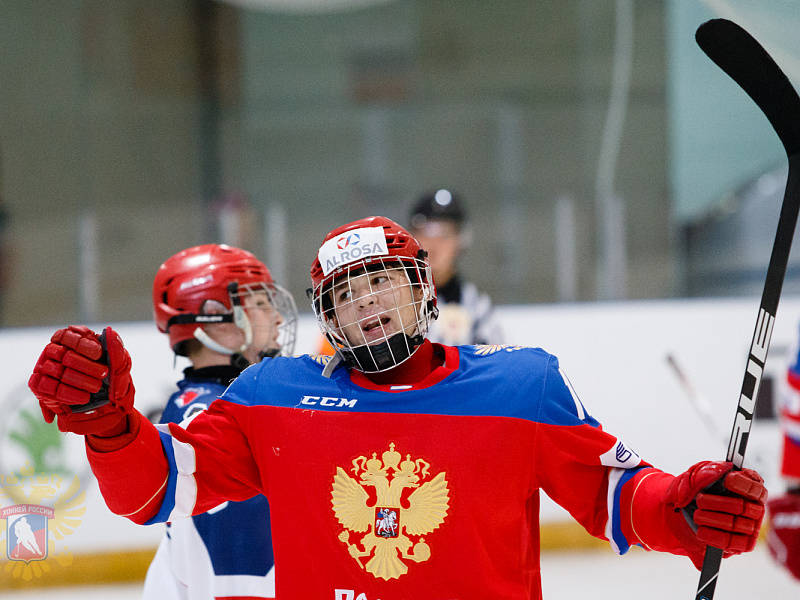 Russia U18 defenseman Nikita Solopanov:
- I live for today, at the same time trying to prove that I can play at the top level. I want to play for a long time.
- If you weren't an ice hockey player, what would you do?
- I don't want to think about this. I would just be a normal boy who wouldn't take part in any sport.
- Your first ice hockey award?
- I got my first medal at the Golden Puck tournament in Voronezh. We came first in a competition between local teams, and I was named the best player. I will remember that for the rest of my life.
- When did you start playing ice hockey?
- My career began in Voronezh when I was five years old. A coach came up to me and gave me a chance. I was put through some physical tests, before I was told to keep playing ice hockey. I really enjoyed it! I had already skated on rollerskates in the past.
At first, I was annoyed about having to train without a stick. However, when I wanted to leave, I was persuaded to stay. Alongside ice hockey, I took part in martial arts and played football. Why did I choose ice hockey? I loved watching it on television: hits, the speed of the game, emotions. I like team sports.
- Speak about moving to Moscow?
- I came here when I was 16 years old. It was tough at first, I joined HC CSKA Moscow's school. However, I missed my parents and friends. Moscow is a totally different city compared to Voronezh, I didn't understand the metro system at first. Nevertheless, eventually I made friends and they helped me settle in.
- Do you have any idols?
- I liked how Sergei Gonchar played, I tried to play like him. He was an attacking defenseman too. At the moment, I enjoy watching Ivan Provorov.
- How do you feel about fashion?
- I like to dress well, I don't enjoy going out in sports clothing. I often wear jeans or suits.
- Do you like watching films?
- Yes! Especially I love the "Legend 17" film. I have already watched it about seven times. Overall, I am a kind person. However, I am very stubborn. Even if I know that I'm not right, I'll still stick to my guns.
Russian Ice Hockey Federation