ALL NEWS
Russia U18 forward Grigory Denisenko: "I want to be my own player"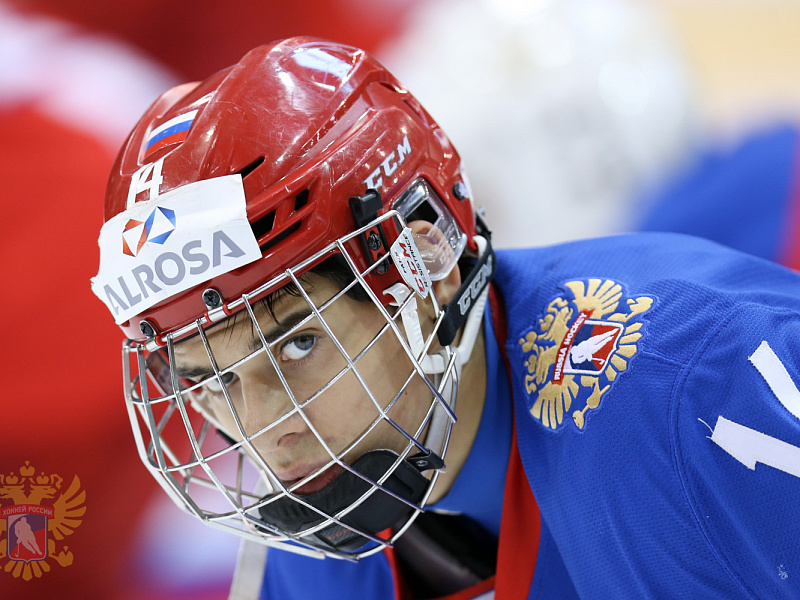 Russia U18 forward Grigory Denisenko:
- I don't want to be similar to anyone else, I want to be my own player.
I started playing ice hockey in Novosibirsk when I was four years old. My father, who was a ex player himself, asked me if I wanted to play the sport. I said yes.
- Four years later, I left Novosibirsk for Tyumen where I continued playing. In the end, a Lokomotiv scout invited both my brother and I to join the Yaroslavl club.
It was difficult during the first season, but I soon got used to things and I really like being in Yaroslavl.
- My brother started playing for Lokomotiv Yaroslavl's MHL team before me. We're very similar, so people got used mixed up!
- Do you and your brother have mutual competition?
- No, but sometimes we have a joke at home together about things.
- Who has more medals?
- I have more at the moment.
- What do you do in your free time?
- I like watching and playing football. Barcelona are my favourite time, I want to visit their stadium some day.
- Your plans for the future?
- My first goal is to play for Lokomotiv's main team in the KHL. Also, I want to be picked highly at the NHL Draft.
- What do you want to achieve at the Ivan Hlinka memorial tournament?
- I want to get points in every game and win! It's time that Russia finally won gold.
Russian Ice Hockey Federation