ALL NEWS
Interviews after the Ivan Hlinka memorial tournament match against Sweden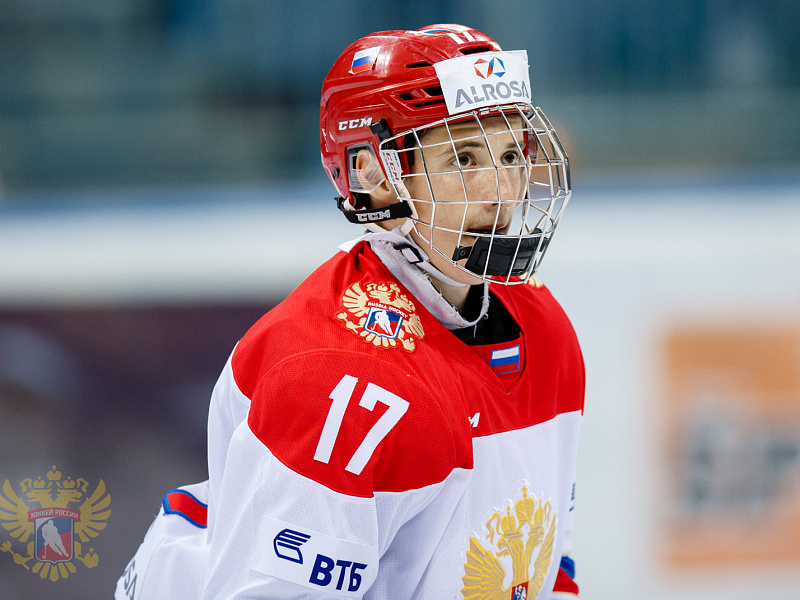 Russia U18 head coach Alexander Zybin:
- We played well during the first two periods, we could have scored more than two goals. However, our defensive mistakes allowed Sweden to score. The second Swedish marker was especially poor on our part. This team was lacking leaders, it became difficult when Grigory Denisenko and Danila Galenyuk were ruled out because of injury. We also needed dangerous forwards like Andrei Svechnikov and Alexander Khovanov.
Russia U18 defenseman Nikita Okhotyuk:
- What happened in the third period? We ran out of energy. We stopped following the coach's game plan and it resulted in us losing the game. For my goal in the dying moments, my teammates did well to block the goalkeeper's view. We started the tournament really well, but our energy ran out towards the end of the competition. Nevertheless, we were a united team and everyone fought for one another.
Russia U18 forward Dmitry Zavgorodniy:
- The team played great during the first three matches. However, we threw away the games against the Czech Republic and Sweden. We were 2:0 up today, but I don't know what we were lacking. The first two periods went really well for us, but we relaxed too early and were a bit unlucky in overtime. All of us had a lot of motivation in this competition, despite being very disappointed after the semi-final defeat. It's important to analyse our mistakes and learn from this loss.
Russia U18 forward Ruslan Iskhakov:
- In the first period, Dmitry Zavgorodniy did a great job to beat his defenseman and score a goal. Yegor Sokolov scored the second, but we relaxed and conceded three goals. Nevertheless, we kept on playing and grabbed a late equaliser. It's important to see where we went wrong in the semi-final against the Czechs, we can't make excuses about the ice quality or the referees. We simply should have played better.
Russian Ice Hockey Federation