ALL NEWS
Russia WU18 have trained for the final time before travelling to Germany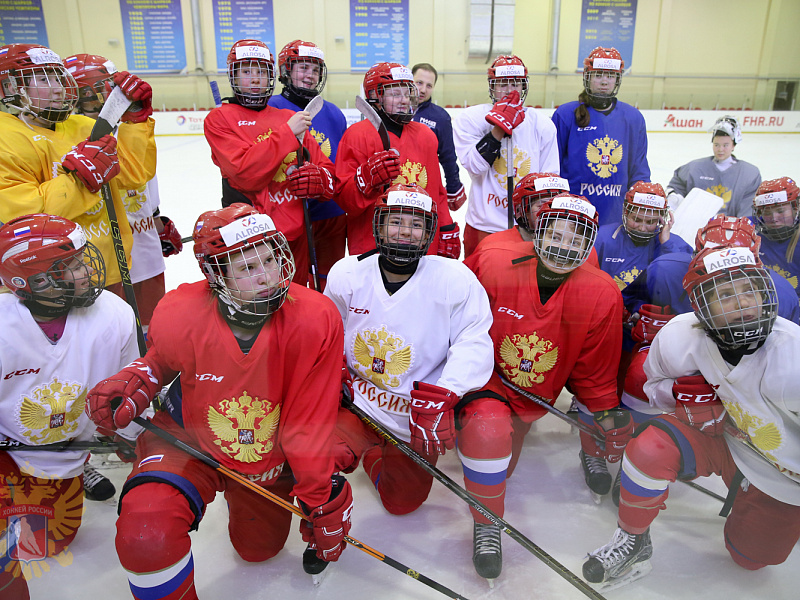 In Novogorsk, the under 18 Russian women's national team trained for the final time before travelling to Germany for a Three Nations tournament.
Russia WU18 head coach Evgeny Bobariko:
- It wasn't a long training camp, but we worked over tactics and and special teams. This time, we decided to call up four full lines. We have been watching Russian WHL games with intent. If some of the players compete for the same club, we try to keep them together. However, some players couldn't come to this training camp because of certain reasons. Nevertheless, they will get a chance at the next training camp. Recently, the WU18 Russian championship came to an end. A lot of players came here straight after that tournament reached its completion. Despite that fact, their movement was good. All of the girls feel good.
Russia WU18 forward Oxana Bratischeva:
- We came to this training camp two days ago. Today, we worked over our special teams. We're looking forward to the matches in Germany. I am playing in one line with Polina Luchnikova and Ilona Markova, we're all from the same club. In our team, sometimes Polina and I compete on the second powerplay unit. Having played in Chelyabinsk together, we understand each other well. When I come to the national team, I want to work hard and score goals. Some of us played at the previous tournament in Finland, whereas others are here for the first time. All of us know that the main test will be at January's World Championship in Russia. We want to be in first place.
Russia WU18 defender Elena Provorova:
- It was a good training camp. We trained hard and worked over tactical aspects. I was in a line with Alina Orlova. Last year, we played together and managed to build up mutual understanding. We're used to play alongside one another. At the previous competition in Finland, we failed to take advantage of our goalscoring opportunities. This time, we will try to correct our mistakes. We have a great mindset for the matches in Germany.
Russian Ice Hockey Federation