ALL NEWS
Friendly match. Russia W - Japan W - 4:1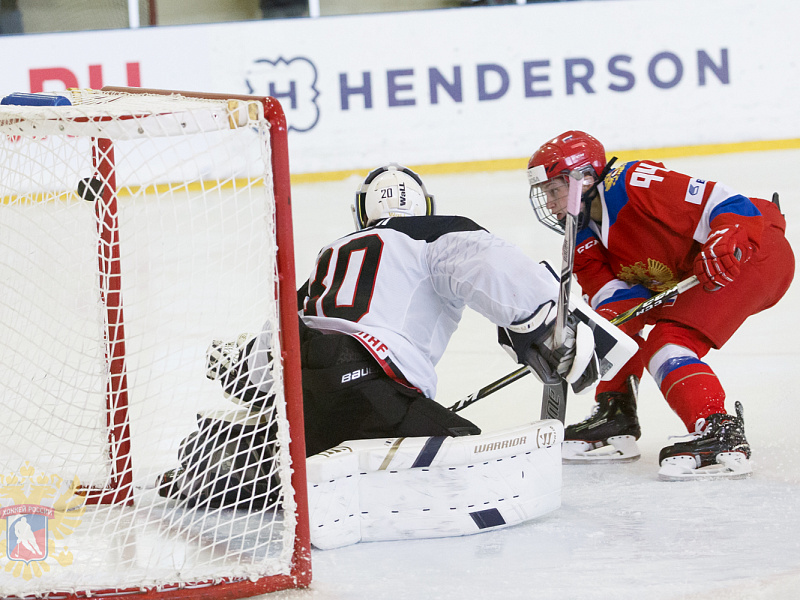 In Novogorsk, the senior Russian women's national team took on Japan for an exhibition game.
Japan gained a first period lead, but second stanza goals from Evgeniya Dyupina and Elena Dergachyova gave Russia a 2:1 advantage. In the third period, further goals from Lyudmila Belyakova and Anna Shibanova completed a 4:1 Russian victory!
Russia W head coach Alexei Chistyakov:
- It was a tough game. We conceded the first goal, but in the second period, we managed to make it 1:1 and then score on the powerplay. Maybe the 4:1 scoreline doesn't reflect the match, but we were stronger than the opponents. Our movement wasn't worse than the opposing team's. However, we can;t be fully satisfied. There is no limit to perfection. We need to improve in every game. Before this match, we had told our players that Japan have a fast, hard working team. They are a a serious opponent. The World Championship proved that there are no weak teams, so you can't underestimate anyone.
Russia W forward Evgeniya Dyupina:
- Today, we stuck to the coach's game plan. It didn't go well at the start, but we recovered and scored the required goals. In our respective clubs, we have all been training hard. I think that everyone is on good shape at the moment. Since the previous Olympic Games, Japan have notably improved. It was difficult to play against them.
Russia W goalkeeper Nadezhda Morozova:
- It was a good game, Japan skated hard and proved to be a tough opponent. It's interesting to play against them. I am satisfied with the game, but I could have saved the first Japanese goal. I have already spoken about that incident with the coach. Hopefully, I won't make such mistakes in the future. I haven't played at recent international tournaments, so I found it tough getting into the game. During this training camp, we have been working out both on and off the ice. A coach for more physical skating has been working with us. We should perform well in the USA.
Russia W line-up:
Morozova (Tarakanova);
Skiba, Shibanova - Sosina, Belyakova, Malyavko;
Pirogova, Batalova - Shtaryova, Dergachyova, Sosina;
Chistyakova, Lobova - Dyupina, Kanaeva, Kadirova;
Nikolaeva, Ganeeva - Mitrofanova, Likhachyova, Podkamennaya.
Match protocol:
Russia W - Japan W - 4:1 (0:1, 2:0, 2:0)
Goals:
0:1 Hosoamada, 11.32
1:1 Dyupina (Kadirova, Kanaeva), 27.23
2:1 Dergachyova (Shtaryova, Shokhina), 34.15
3:1 Belyakova (Sosina, Shibanova), 46.56
4:1 Shibanova (Sosina), 59.47
Goalkeepers: Morozova - Konishi
Penalty minutes: 8 - 8
08.10.2017.
Russian Ice Hockey Federation