ALL NEWS
We congratulate Nikolai Khabibulin!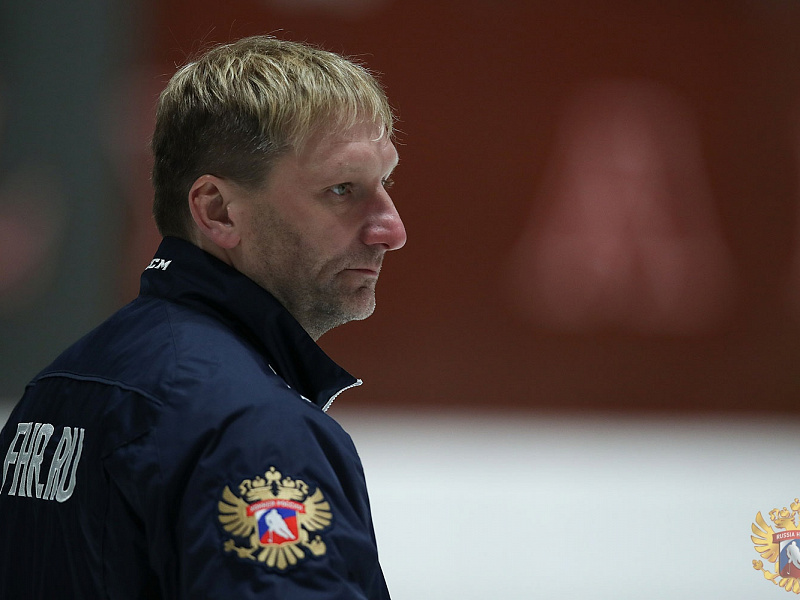 Today, on the 13th of January, famous ice hockey goaltender and current Russian Olympic and junior national team goalkeeping coach Nikolai Khabibulin celebrates his birthday.
The Russian Ice Hockey Federation wishes Nikolai a very happy birthday, as well as health and family happiness!

Khabibulin Nikolai Ivanovich
Soviet and Russian ice hockey player, an honoured Russian Master of Sports. Was born on the 13th of January 1973 in Sverdlovsk.
Playing career:
1989-1991 - Avtomobilist
1991-1993 - CSKA Moscow
1994-1996 - Winnipeg Jets
1996-1999 - Phoenix Coyotes
2001-2004 - Tampa Bay Lightning
2004-2005 - Ak Bars
2005-2009 Chicago Blackhawks
2009-2013 Edmonton Oilers
2013-2014 Chicago Blackhawks
Nikolai became a 1992 Olympic champion with the Unified Team. He won the Stanley Cup with the Tampa Bay Lightning in 2004 (the first Russian goaltender to win that cup), and was a bronze medalist of the 2002 Olympic Games with Russia. He was also named the best goaltender of that tournament.
He finished his career in 2014 at the age of 41.