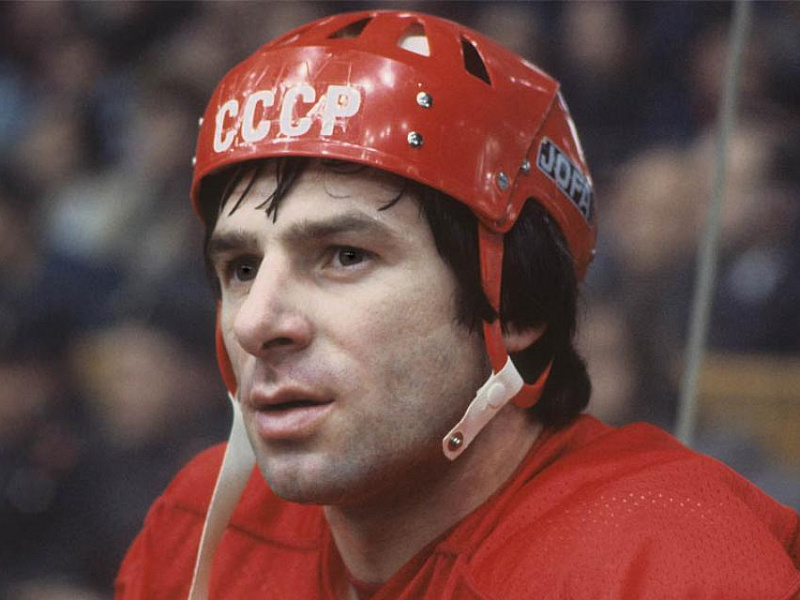 Today on the 14th of January, Soviet hockey legend and two time Olympic champion Valery Kharlamov would have turned 68 years old. Even people who generally aren't ice hockey fans know who he is, and he will forever be a large part of Soviet/Russian ice hockey history.
Kharlamov Valery Borisovich
Born on the 14th of January 1948 in Moscow.
Playing career:
Began skating when seven years old. Came through the HC CSKA Moscow system, debuted on the 22nd of October 1967
Played with CSKA until 1981
Two time Olympic champion (1972, 1976), silver Olympic medalist in 1980
Eight time world champion (1969—1971, 1973—1975, 1978—1979), silver medalist (in 1972 and 1976), and took 155 points from 105 World Championship matches
European champion (1969, 1970, 1973-1975, 1978 and 1979), silver medalist in 1971 and 1972, bronze medalist in 1976 and 1977
Eleven time USSR champion (1968, 1970—1973, 1975, 1977—1981), silver medalist in 1969, 1974 and 1976
Played in 438 USSR championship matches, took 293 goals
Five time USSR Cup winner
Was introduced to the IIHF Hall of Fame in 1998
Became an honoured USSR Master of Sports in 1969
The number 17 has now been taken out of action for the Russian national team as a mark of respect.
Russian Ice Hockey Federation