ALL NEWS
Russia U16 players speak after beating CSKA-1999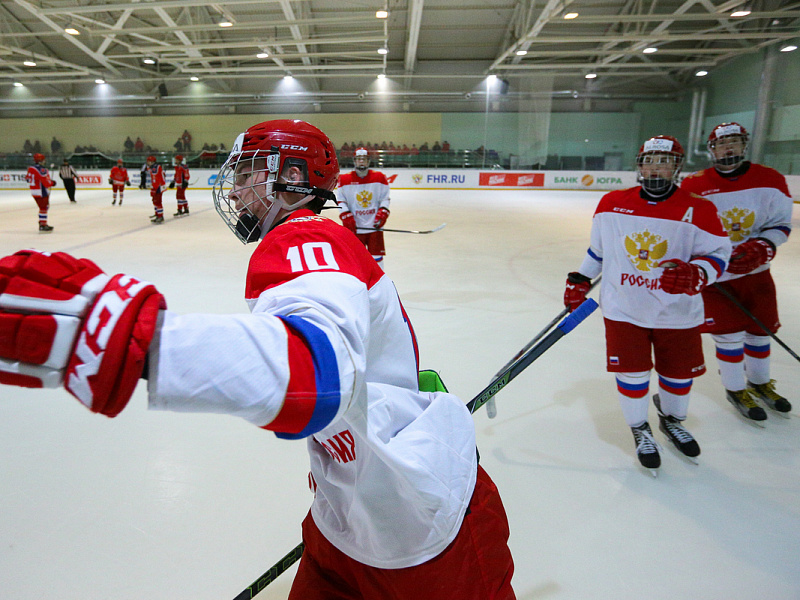 Andrei Svechnikov, Russian U16 forward:
- Practically everything worked for us today, this is what we have worked over at training. We had chances for even more goals. I can't explain why we took so many penalties, we will get rid of this. Two of CSKA's lines are older than us, and at times the age difference took its toll. Nevertheless, the strongest league's players are in our team. We all wanted to prove this, and because of this we had a great desire to win. The coach praised us and said that we did a good job. Hopefully we will play like this at the Olympics, the main thing is to play well and score on our chances.
Grigory Denisenko, Russian U16 forward:
- Overall, I enjoyed today's match. We didn't give CSKA any chances in the first period, however we took too many penalties after being highly motivated. We will work over this.
- How important was it to win before the Olympics?
- It was very important to win today, as we needed to show what we are capable of. Now we will take this into the Norwegian Youth Olympic Games. The Olympics can happen only once in your life, we need to take advantage of our chance. We'll fight!
Russian Ice Hockey Federation