ALL NEWS
Oleg Znarok: "Every player has a chance to play at the World Championship"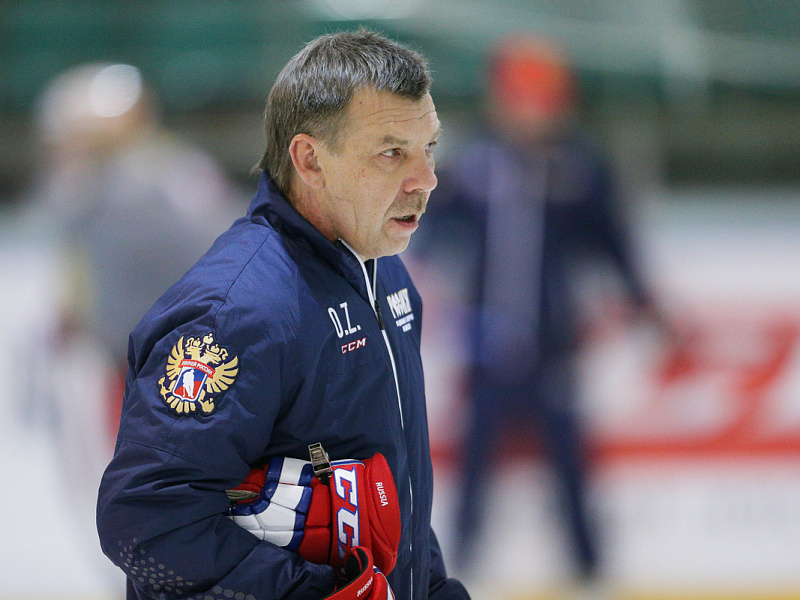 Russian national team head coach Oleg Znarok had his say on the team's preparation for the Euro Hockey Tour games in the Czech Republic:
- I enjoyed today's training session. The training was intense, and the guys have a strong desire to show what they are capable of. After such a long interval, I have also missed working.
The main target for these games is to look at our reserve players. All of these guys here have been playing well for their clubs, and in these games we will keep a sharp eye on them. We have four equal lines, the team is young and energetic. No one is afraid of anything or anyone else. Every player has a chance to play at the World Championship, it depends on the way they play. If someone will perform excellently, we will keep them in the team.
Three goaltenders will go to the Czech Republic, Ilya Sorokin will probably be the number one. Unfortunately, Fyodor Malykhin, Vladimir Tkachyov and Andrei Loktionov have all been ruled out. The latter had a temparature of +40 yesterday, and we decided that there is no use in taking him. Also, coach Sergei Zubov is ill and will not fly with us. Valery Bragin will come with us to the Czech Republic, and he will help the team and give advice. He took part in choosing these young players.
We wanted to call Alexander Syomin up for the Channel One Cup, but he had only just arrived in Russia and we gave him time to adapt. I need to see him on the ice, as I have never worked or spoken with him. Hopefully his experience will help the younger players. I would like Alexander to become captain, his age and achievements fit that role. Hopefully he will help the younger players both in the dressing room and on the ice.
All of the players in this team are big players for their clubs, and line combinations have already been formed. We have two days to prepare, and we don't have any time to create new tactics or play differently.