ALL NEWS
We congratulate Sergei Gonchar!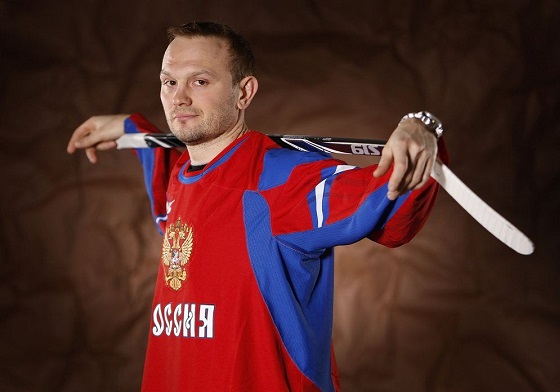 On the 13th of April, honoured Master of Sports and two time Olympic Games medalist Sergei Gonchar celebrates his birthday. The Russian Ice Hockey Federation wishes Sergei a very happy birthday, as well as health and happiness!
Gonchar Sergei Viktorovich
Born on the 13th of April 1974 in Chelyabinsk
Honoured Russian Master of Sports in 1998
Has played in more NHL games than any other Russian defenseman (1301).
Playing career:
1991 - 1992 - Traktor
1992 - 1994 - Dynamo Moscow
1994 - 1995 - Portland
1995 - 2004 - Washington Capitals
1997 - Lada Togliatti
2004 - Boston Bruins
2004 - 2005 - Metallurg Magnitogorsk
2005 - 2010 - Pittsburgh Penguins
2010 - 2013 - Ottawa Senators
2012 - 2013 - Metallurg Magnitogorsk
2013 - 2014 - Dallas Stars
2014 - 2015 - Montreal Canadiens
Finished his playing career on the 27th of October 2015, and became a coach of Pittsburgh Penguins
Honours:
1998 Olympic silver medalist
2002 Olympic bronze medalist
2007 World Championship bronze medalist
2010 World Championship silver medalist
Stanley Cup winner
Russian Ice Hockey Federation