ALL NEWS
54 years since the birth of Evgeny Belosheykin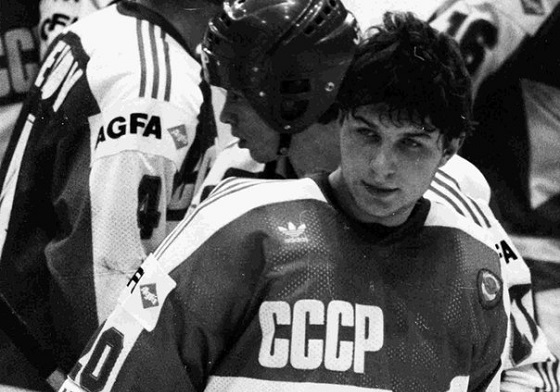 Famous Soviet goaltender Evgeny Belosheykin was born on the 17th of April 1966 in Sakhalin Region.
In the 1983/1984 season, he made his competitive debut for IHC SKA Leningrad in a USSR championship match against Dynamo Moscow. He was 17 at the time, and the game finished in a 2:2 draw.
Evgeny transferred to HC CSKA Moscow in 1985, and on the 19th of December in that same year he made his USSR national team debut. His first full USSR match came in March of 1986, as he kept a shutout against Germany (9:0).
In the World Championship, he played eight games and conceded only eleven goals. He was named the best goaltender of the tournament.
He was due to play at the 1988 Olympic Games, however at the final training session before the team's departure, he broke his leg. As a result of this injury, his last appearance for the national team had already taken place eleven days before the Olympics against Finland (4:1).
Despite being picked by the Edmonton Oilers in the 1991 NHL Draft, he never took to the ice in that league.
On the 18th of November 1999, Evgeny passed away at 33 years of age.
Honours:
- 1988 Olympic champion (was a non-playing member of the squad after receiving an injury)
- 1986 world champion
- 1986 world junior champion, best goaltender of the competition
- 1987 World Championship silver medalist
- 1986 and 1987 European champion
- 1985, 1986 and 1987 USSR champion with CSKA Moscow
- 1987 Canada Cup finalist.