ALL NEWS
Let's support our team in the World Championship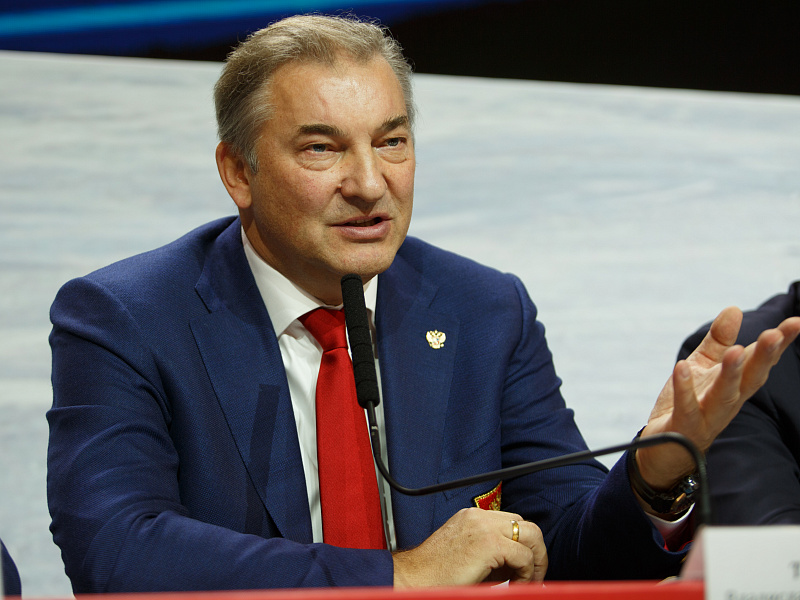 April has come to an end, and it was a very busy month for ice hockey. Metallurg Magnitogorsk won the KHL Gagarin Cup, and in turn, became the 2016 Russian champions. The most important event was our women's national team bronze medal performance at the World Championship in Canada, and for us, the bronze is like a gold. Nevertheless, I think that in the near future, we will be able to fight on an equal footing with the North Americans.
Let's not forget about the success of our under 16 team - at the Four Nations tournament in Finland, Evgeny Filinov's troops took first place.
Due to reasons well know to everybody, the under 17 travelled to America for the U18 World Championship. At the competition, they withstood the test and performed well, and in the quarter-finals lost to eventual champion Finland. This shows that we have large reserves, and next year these guys will once again play in the tournament.
Also, the youth national team have begun their new season. However, I would like to say a few words about our Olympic team project, which has seen players of the U20's and senior team come together. Oleg Bratash is the head coach, and under 20 boss Valery Bragin helps him out. Players who for whatever reason didn't make the World Championship squad are playing there, and this will help them keep developing.
I would like to point out that now, preparation of all national teams is connected. All coaches speak with one another, and there is a better and clearer player structure. No player can be ignored or forgotten about.
The main tournament of this season is approaching - the 2016 World Championship in Moscow and Saint Petersburg. Right now, our players are in the process of preparing for it, and all Euro Hockey Tour and Euro Hockey Challenge matches have been completed. It doesn't make any difference if the team won 6:0 or lost 1:4 in those fixtures, they were just training games for the World Championship. I ask all journalists and fans to support the team! Your fantastic support can help the team be successful!
The Russian Ice Hockey Federation president
Vladislav Tretyak