ALL NEWS
Preliminary Russia 25 squad for the Channel One Cup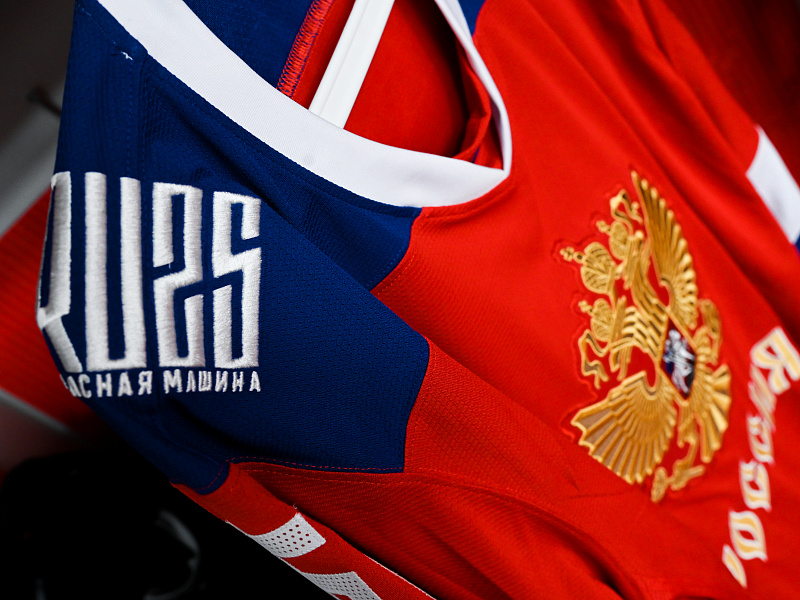 We can now reveal the preliminary Russia 25 squad for the upcoming Channel One Cup, which will be staged between the 14th and 17th of December.
Russia 25 and the senior Belarusian, Chinese and Kazakh national teams will participate in the tournament.
Here is the preliminary Russian team:
Goalkeepers:
Daniil Isayev (Lokomotiv), Nikita Serebryakov, Artemiy Pleshkov (both SKA), Ilya Konovalov (Dynamo Moscow), Sergei Ivanov (Admiral).
Defensemen:
Alexander Yelesin, Dmitry Simashev (both Lokomotiv), Niktia Evseev, Nikita Lyamkin (both Ak Bars), Alexander Nikishin, Maxim Fedotov, Artyom Sergeev, Artyom Zemchyonok (all SKA), Ilya Karpukhin, Sergei Telegin (both Traktor), Nikita Smirnov (Dinamo Minsk), Bogdan Konyushkov (Torpedo), Timofei Davydov, Nikita Sedov (both Severstal), Yegor Savikov (Spartak), Mikhail Gulyaev (Avangard), Grigory Dronov (Metallurg Magnitogorsk).
Forwards:
Nikita Korostelyov, Ruslan Abrosimov, Danil Aimurzin (all Severstal), Ilya Safonov, Nikita Dynyak (both Ak Bars), Maxim Shabanov, Semyon Der-Arguchintsev (both Traktor), Valentin Zykov, Zakhar Bardakov, Nikolai Polyakov, Vasily Glotov, Arseniy Gritsyuk, Sergei Tolchinsky, Mikhail Vorobyov, Marat Khairullin, Andrei Chivilyov (all SKA), Vasily Atanasov, Nikolai Kovalenko, Maxim Letunov (all Torpedo), Matvei Michkov (Sochi), Nikita Grebyonkin (Metallurg Magnitogorsk), Maxim Dzhioshvili, Dmitry Rashevsky (both Dynamo Moscow), Nikolai Goldobin, Ivan Morozov, Pavel Poryadin (all Spartak), Artyom Pimenov (Salavat Yulaev), Daniil But (Lokomotiv), Maxim Sorkin, Prokhor Poltapov (both CSKA).
15 KHL clubs are represented with an average age of 24.
Roman Rotenberg will work as the team's head coach. The remaining members of the coaching staff will be revealed at a later date.
The competition will take place at the Ice Palace in Saint Petersburg. Tickets sales are continuing over on
kassir.ru
!
Tournament schedule:
December 14th
Belarus - China, 14:00*
Russia - Kazakhstan, 18:30
December 15th
3-on-3 competition
December 16th
Kazakhstan - China, 11:00
Russia - Belarus, 15:00
December 17th
Belarus - Kazakhstan, 11:00
Russia - China, 15:00
*All times in accordance with Moscow time