ALL NEWS
Reaction following the President's Sporting Club Cup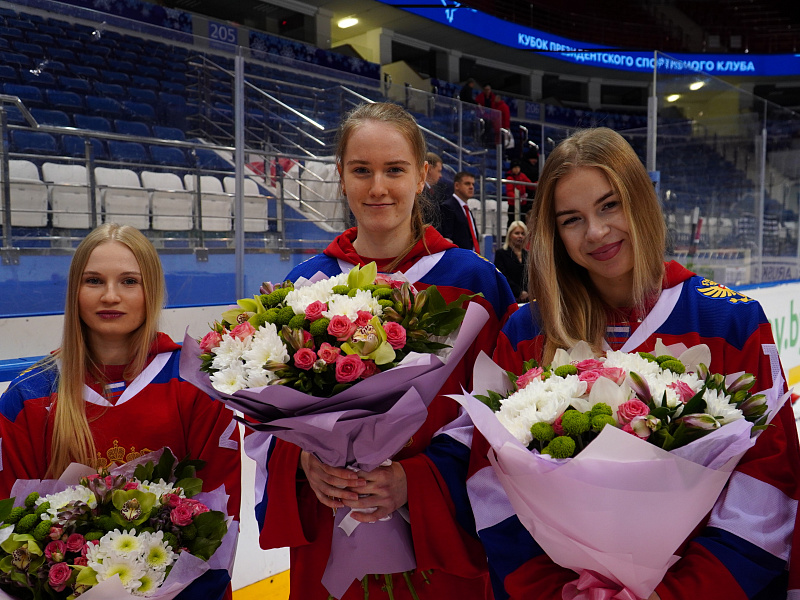 Interviews were taken upon the conclusion of the 2023 President's Sporting Club Cup in Minsk, Belarus.
Russia W head coach Alexander Zybin:
- I really liked how we competed in the third period against Kazakhstan. On the other hand, I wasn't impressed at all with how we competed against the under 16 Russian male team in our first game, and I don't want to start reeling off excuses. We lost out in terms of battle and speed in that particular game. Nevertheless, there are plenty of positives to take away from the competition, our guys have received a useful experience and can see what to strive for.
Russia W forward Alexandra Vafina:
- The maiden game of the tournament proved that we weren't initially ready, but we subsequently improved and competed hard against the boys. If we continue participating in such matches, we will improve and progress further. What was my favourite game? When we played against Belarus, because I ended the match with a +1 plus/minus rating.
Russia W forward Anna Shokhina:
- Having previously been out with an injury, I hadn't represented our national team for a long time before this tournament. I've been left with plenty of positive emotions! The organisation of the competition was excellent. I also thought that the best match was against the Belarusians, they allowed us to show our brand of ice hockey and played like true gentlemen. They seemed to enjoy facing our team.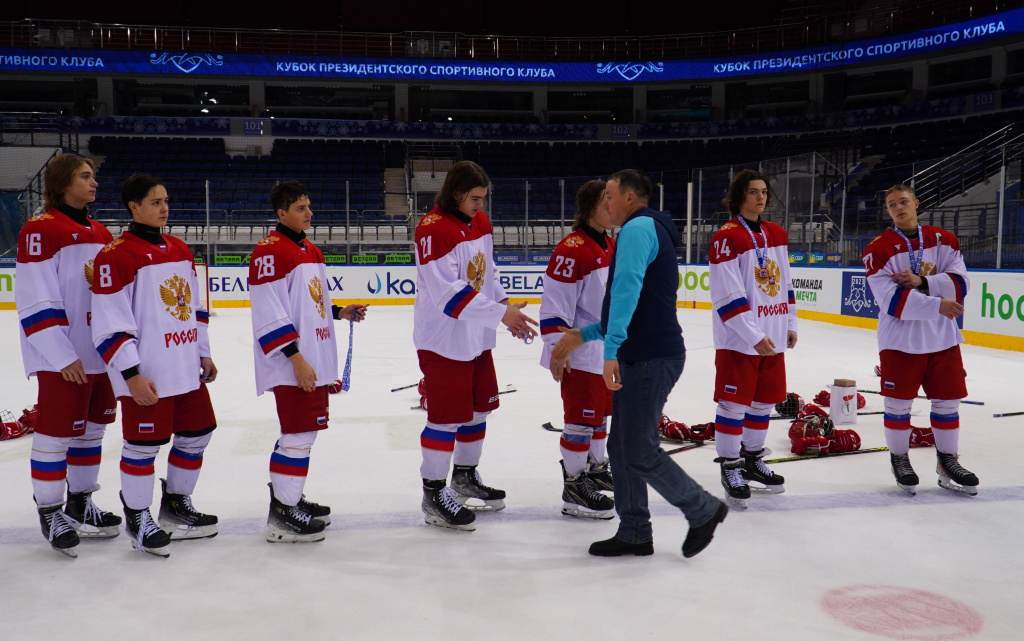 Russia U16 head coach Pavel Kanarsky:
- Overall, I can say that the guys played really well and displayed the type of ice hockey which we had been working at in training. They weren't scared of their elder opponents. We took a lot of penalties? Emotions did get the better of our players at times. Our game against Kazakhstan was a bit chaotic, but with the Belarusians we produced a solid performance and displayed confidence. This tournament gave us the opportunity to see just how ready our players are for competing at international level.
Russia U16 forward Viktor Fyodorov:
- Sadly, even though we had several good chances towards the end of the third frame, we couldn't find the equaliser against Belarus. The opponents were older than us? Well, apart from the fact that they're physically stronger, we matched them and didn't lose out in terms of movement. In comparison to children's ice hockey, the level is a lot higher here and you constantly have to keep the puck moving.