ALL NEWS
The 2023/2024 NMHL season is starting on September 16th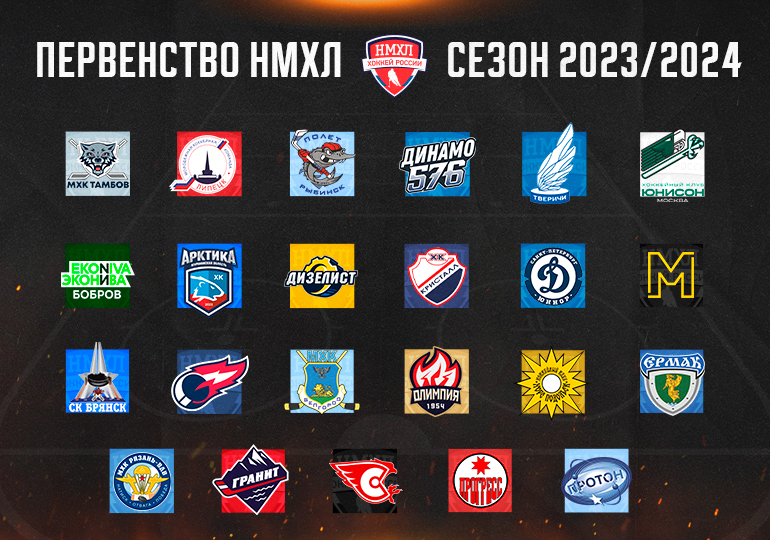 The 2023/2024 National Junior Hockey League (NMHL) season will begin on September 16th.

23 teams will compete in the championship. They will be split up between the Western and Eastern conferences.

Changes to the participant list have been made in comparison to the previous campaign, with HC Vidnoe and Sokol Kursk leaving the league and Granit Chekhov, Khors Podolsk and MHC Yermak Angarsk joining.

During the regular season, teams in the same conference will compete against each other on four occasions, before the eight best teams from each conference subsequently qualify for the Regions Cup playoffs.

The playoffs will indeed begin on March 8th. Every series will be a best-of-five.