ALL NEWS
Training camp for the junior Russian women's national team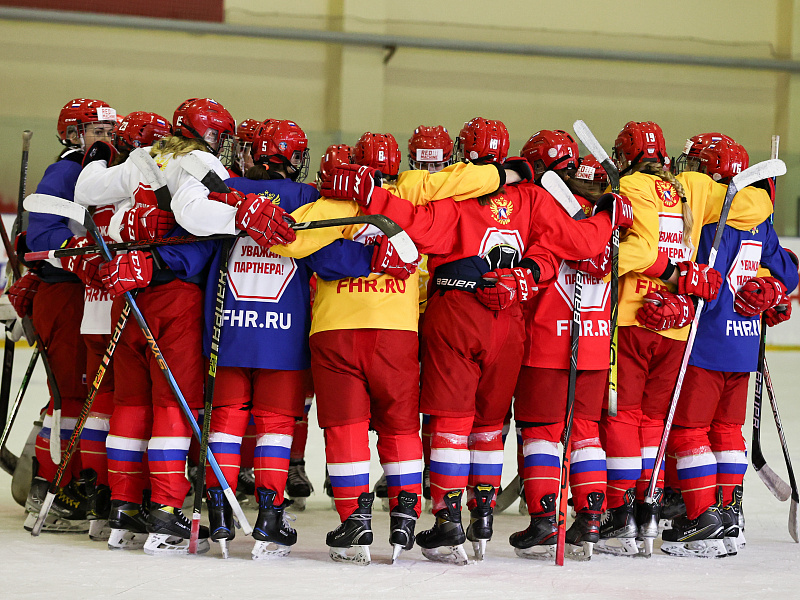 On August 23rd, a training camp for the junior Russian women's national team started in Novogorsk.

These following players and coaches are participating in it:

Goalkeepers: Ksenia Gurbanova (MSMO 7.62 Voskresensk), Anna Kildisheva (Meteor Moscow), Alisa Mashkova (Tornado).

Defenders: Varvara Bidzyura (Atlant), Maria Gruzhevskaya, Yuliya Churkina, Viktoriya Shekhovtsova (all MSMO 7.62 Voskresensk), Anastasia Gustomesova (Nizhny Novgorod U18), Alexandra Kozyr (Agidel), Elizaveta Serkova (Kolomna), Sofiya Stafeeva (Belie Medveditsy), Anastasia Telnova (Dynamo-Neva).

Forwards: Veronika Bartsaykina, Sofya Krivosheeva, Athina Patmanidis (all Biryusa), Darya Dutseva (Torpedo), Elizaveta Dubey (Agidel), Angelina Zherebyateva, Violetta Konyaskina, Maria Polozkova, Arina Sazhina, Polina Epova (all MSMO 7.62 Voskresensk), Yuliya Kucherenko (Nizhny Novgorod U18), Sofya Lukoyanova, Alisa Petrova (both Kristall), Viktoriya Pushina (SKA-Avrora), Maria Ruleva (Chelyabinsk Region U18).

Coaching staff:

Head coach: Alexander Syrtsov.

Coach: Oleg Namestnikov.

Goalkeeping coach: Mikhail Vorobyov.

Physical conditioning coach: Ivan Nikiforov.

On the 30th and 31st of August, two friendly matches are scheduled to take place against Women's Hockey League club Torpedo Nizhny Novgorod.