ALL NEWS
Friendly match. Russia U18 - Belarus U18 - 1:3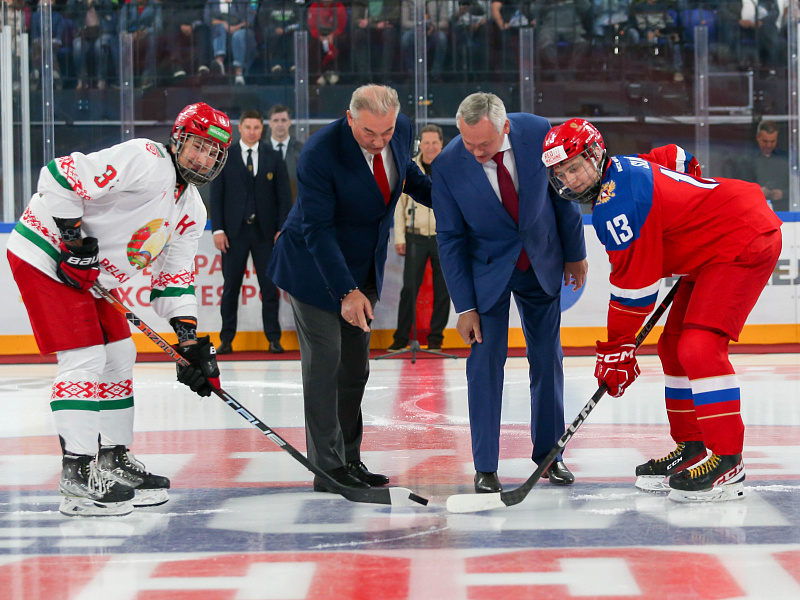 In the maiden match to be played at the newly-constructed Sibir Arena in Novosibirsk, the under 18 Russian national team couldn't cope with the challenge posed by their Belarusian counterparts, conceding a 1:3 defeat with 10,000 fans in attendance.

Alexei Dontsov initially gave the Russian hosts the lead in the 10th minute of play.

However, Belarus replied with an instant leveller, before the away side subsequently took a quick lead in the 13th minute. A shorthanded goal in the eighth minute of the third stanza did indeed secure their win.

Ahead of the game, president of the Russian Ice Hockey Federation Vladislav Tretiak, governor of Novosibirsk Region Andrei Travnikov, first deputy chairman of the State Duma of the Russian Federation Alexander Zhukov and the first deputy sport minister of the Russian Federation Azat Kadyrov had participated in the arena's grand opening ceremony.

Match protocol:

Russia U18 - Belarus U18 - 1:3 (1:2, 0:0, 0:1)

Goals:

1:0 Dontsov (Novikov), 09.29
1:1 Protas (Khodorovich), 10.33
1:2 Khobyan (Belkin, Pavlov), 12.02
1:3 Lakhnov, 47.23 SHG

Goalkeepers: Korotkov - Krupovets

Shots on target: 30 - 36

Faceoffs: 23 - 26

Blocked shots: 6 - 13

Hits: 13 - 8

Penalty minutes: 4 - 4

13.08.2023.