ALL NEWS
Interviews after the second day of World Cup training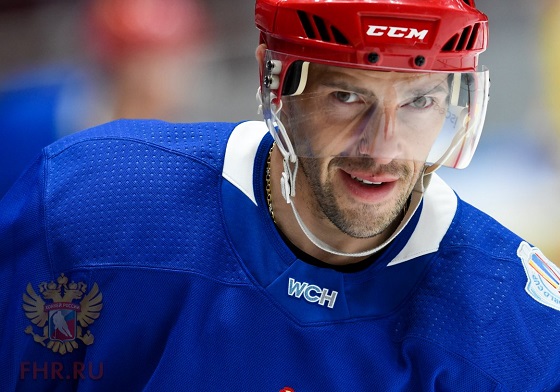 Evgeny Malkin, Russian national team forward:
- It was a short summer, and I had a great time with my family. I haven't had time to miss ice hockey, but it's good to be with the guys again and feel that atmosphere in the dressing room. We understand that an important tournament is approaching with the best players competing. None of us are injured, and hopefully nothing will go wrong in these friendly matches.
All teams in this competition will be strong, there is no clear favourite. I haven't spoken about the World Cup with Sidney Crosby, we were focused on the NHL playoffs.
- How will the match in Pittsburgh against Canada go? The fans there don't like Alexander Ovechkin.
- The supporters will be kind to me, but might boo Alexander. Actually, I hope that there will be a friendly atmosphere there. I think that they respect Alexander in Pittsburgh, but if they don't, that will only make him more fired up.
- The team has a lot of centre forwards.
- I have experience playing on the wing, but during the past few years, I have been playing down the middle. Personally, I would like to continue playing in the centre, but it's the coach's decision.
- You have been training in one line with Nikolai Kulyomin.
- We have known each other for a long time, and hopefully we will play well together. Nikolai always works really hard for the team.
Dmitry Orlov, Russian national team defenseman:
- We have only trained twice, and the first friendly game will show what level we are at right now. I think that we will be in optimal shape for the World Cup, and all of the guys are focused on the training process. It's always nice to play for the national team.
- Are you finding the workouts tough?
- It was a bit easier today as all of the players have arrived. Everything will become a lot better after the first couple of friendlies,
- What are your expectations for the World Cup?
- I am really happy that I have been picked for the roster. We will give everything during the competition.
Semyon Varlamov, Russian national team goaltender:
- The main thing is that we are all healthy. This was the second day of training, and all of our thoughts are on the World Cup.
I missed the World Championship because of injury, but that's in the past. Let's look forward to the future. I have been training all throughout the summer, and I feel great physically.
- There is high competition among goaltenders.
- I don't know who will play, this is a question for the head coach.
- What does the World Cup mean to you?
- This will be one of the most important tournaments in my life.
Pavel Datsyuk, Russian national team forward:
- Everyone is in excellent shape. The only difference is that KHL players have game practice. The coach will decide who we will be captain, and I think that all of us are worthy of leading the team.
- You haven't played on the small ice for while.
- We don't have to skate as much, and the pace is faster.
- During the World Cup, a lot of attention will be put upon you.
- I'm a national team player, I think that the media will watch all of our players. We want to achieve great things there, and I wil be happy to travel to North America again.
Evgeny Dadonov, Russian national team player:
- There are differences to how we train between KHL games and how we work out here. However, we have been working with Oleg Znarok the whole of this season, so we know what to expect.
If we talk about the size of the ice, then we can notice it when by the boards, there is no space behind the goal.
We all really want to play for our country. The best players in the world will be involved.
Russian Ice Hockey Federation