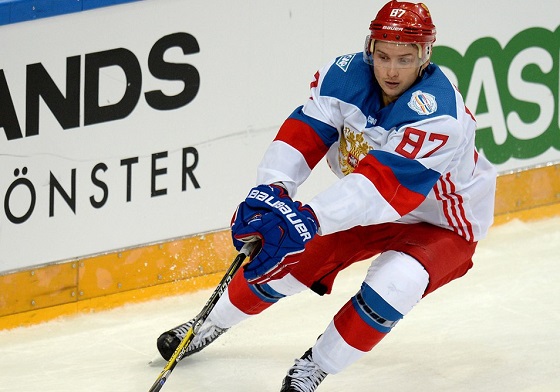 SKA Saint Petersburg and Russian national team forward Vadim Shipachyov has got better with age, and after being one of Russia's leading figures at the World Championship in Moscow, he is preparing to make an impression on the 2016 World Cup of Hockey. Let's learn more about him:
He could have become a football star
During his younger years, Vadim played football for his local Cherepovets club. While recalling his footballing days, Vadim stated that he loved football no less than ice hockey, but at school, he decided to fully focus on ice hockey. Thank goodness for that!
Wants to set a new age record
The Florida Panthers' Jaromir Jagr is still continuing to compete at the age of 44, and Vadim wants to keep going until 50. Maybe Vadim was only joking, however given the fact that he has been growing into his career with age, we wouldn't put anything past him.
Was a defenseman until he was 13
Vadim didn't become a forward right away. His coach Vyacheslav Dubrovin wasn't sure whether Vadim would be any better being a striker, and we can be happy that Vadim did eventually switch his hand to scoring goals! At the recent 2016 World Championship, he racked up 16 points from 10 matches to become the tournament's leading scorer.
You won't see him lose his cool
Vadim is one of the calmest players you will meet in the KHL, and he only has 199 penalty minutes during his nine seasons in the league. He says himself that he doesn't like acting on his emotions, while mentioning that it's not impossible to make him angry.
Had to be patient with his wife
It wasn't so easy for Vadim on the relationship front. After meeting his future wife Katya, he was immediately impressed by her, but she was more pensive. At first, she thought that he was just another ice hockey player, however in the end, Vadim managed to win her around.
Russian Ice Hockey Federation