ALL NEWS
Interviews before taking on Canada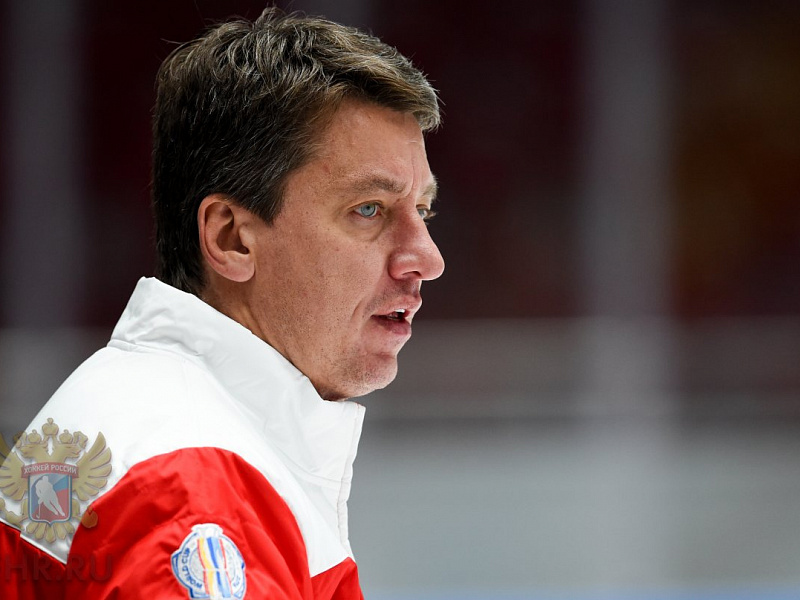 Harijs Vitolins, Russian national team coach:
- Pavel Datsyuk is training in one line with Nikita Kucherov and Alexander Ovechkin, we want to see what will happen. We have one game left to experiment. Most probably, Vladislav Namestnikov and Nikita Nesterov will not play against Canada.
- The match with Canada will come at the peak of acclimatization.
- There is still time before the first World Cup match. We want to see how different players compete with each other. All of the players here are talented, and they should be able to play in any line. One substitution shouldn't make any difference.
- What can we expect from the fixture?
- Right now, it's a friendly game. It will be interesting to see what we are capable of against such an opponent.
- The two matches against the Czech Republic. Why?
- Because of the big ice, we shot on goal less. Instead of shooting, we made passes, but sometimes, it was the wrong decision. On the smaller ice, you can shoot at any given opportunity.
- Would it be worth turning to the small ice in the KHL?
- We all know that ice hockey on the smaller ice is more exciting. The game is a lot faster.
- In Prague, you played three on three overtime.
- We should have scored, and we had more chances than the Czechs.
- Did the team have a day off yesterday?
- In Canada, we are not living by the KHL rules. Back home, maybe we would have chosen another day to rest. Nevertheless, according to the World Cup rules, we had to take a day off yesterday. Some of the guys went out around the city, while others simply rested.
- North America will play against the Czech Republic. Will you watch their match?
- Yes. We haven't seen the North Americans play live yet.
- Will the team take this game with Canada too seriously?
- During the Canada - USA match, there were a lot of fights and physical play. All of the guys are competing for a place in the team.
Artyom Anisimov, Russian national team forward:
- We have trained well today, the facilities here are of the highest level. Tomorrow, it will be a very interesting match. My line will try to score goals.
- Evgeny Kuznetsov was added to your line today. What impressions do you have from the training?
- It's too difficult to make conclusions after one training. We will try our best in the match.
- Mike Babcock thinks that a match against Russia is the best possible test for Canada?
- It's a real test of our capabilities too. It will be great to play against the Canadians before a big tournament, we will find out how we are doing.
Alexander Ovechkin, Russian national team forward:
- Because of the acclimatization factor, it will be tough at the start of the game. It won't be easy, but we have no other option.
- Will it be special to play against Canada?
- I don't think so, we often play against them. It will be an important warm-up game.
- Is there a personal duel between you and Sidney Crosby?
- A few years ago there was. No, it's a big battle between Washington and Pittsburgh.
- It's probably strange for you and Evgeny Kuznetsov to be in Pittsburgh's locker room.
- This is a Russian locker room.
Russian Ice Hockey Federation