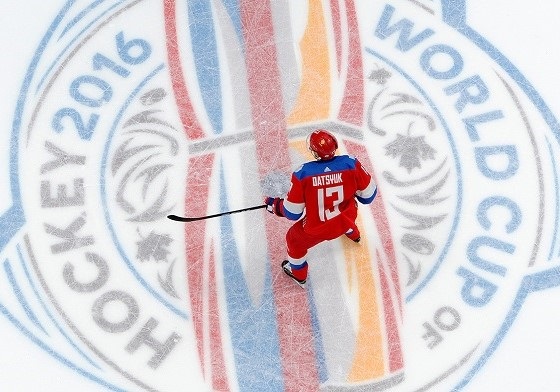 SKA Saint Petersburg and Russian national team veteran Pavel Datsyuk has become a true legend of the ice hockey world during the past few years, and he is getting ready to play in his second World Cup of Hockey:
Competed in the 2004 World Cup
Remember what you did in 2004? That was the last time that the World Cup of Hockey was held, and amazingly, Pavel competed in that particular tournament. In his four competition games, he netted one goal.
Made an important decision
When he was a small boy on the block, Pavel played football with his friends. He wasn't bad either, and Pavel even considered being an ice hockey player during the winter and playing football in the summer! However, when slightly older, he realised that it would be impossible, and thankfully, he decided to concentrate on ice hockey.
Is in the Urban Dictionary
Know what the term Datsyukian means? You should do! Pavel is one of the few players who can be found in the Urban Dictionary.
Pavel is so good, he can skate beyond an entire team and score at the end of it!
Lucky 13
Usually, the number 13 is regarded as an unlucky number, but not for Pavel. It all started when he went on the tram and bus to training, and they were both the number 13. Throughout his professional career, he has always been with 13, and it has certainly brought him luck! Not that he has needed it, of course.
Was chosen in the sixth round of the NHL Draft
Strangely, Pavel was only picked 171st in the sixth round of the 1998 NHL Draft. Nevertheless, choosing him, the Detroit Red Wings have certainly never lived to regret their decision! Over the years, he became one of Detroit's true living legends.
On the 18th of September, Pavel Datsyuk will play for Russia in the team's opening 2016 World Cup of Hockey match against Sweden.
Russian Ice Hockey Federation