ALL NEWS
Oleg Znarok: "Our powerplay is letting us down"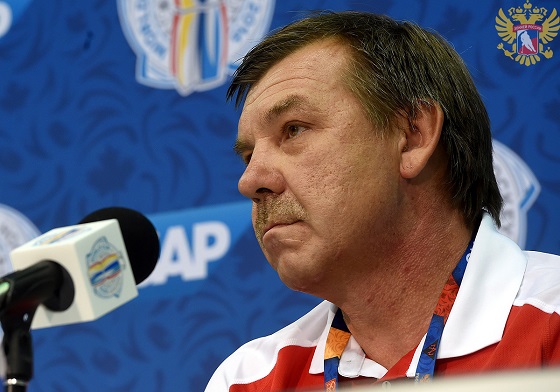 After the World Cup of Hockey match against North America, Russian national team head coach Oleg Znarok took questions from the media:
- What did you say after the first period?
- This will remain a secret. I would like to thank the whole of our country for watching the game instead of sleeping. We can feel the support.
- Did you have any doubt concerning Sergei Bobrovsky's participation?
- No, we stuck to our plan. Bob played a simply amazing match.
- Nikita Kucherov was full of emotion today. Did this help?
- Andrei Markov was pumped too. We managed to calm them down a bit.
- The next match will be against Finland.
- It's a very important match for us, we're preparing for it. We need to improve our game on the powerplay, it's letting us down. We've got two days.
- Were your tactics to defend throughout the whole third period?
- No, we told the players to still attack and create chances.
- Vladislav Namestnikov's goal seemed to wake the team up.
- He scored it just at the right time.
- Is this the team's maximum?
- No, we have huge reserves, especially in attack.
Russian Ice Hockey Federation