ALL NEWS
Harijs Vitolins and Alexei Marchenko speak about the upcoming match with Finland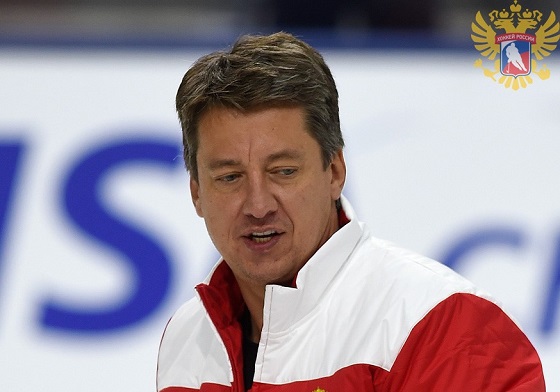 Harijs Vitolins, Russian national team head coach:
- Due to having a small injury, Pavel Datsyuk left training early. However, like the other players, he is preparing for tomorrow's game. We are doing everything so that they will all be healthy. Will Sergei Bobrovsky play? I can't say 100%, but he is getting ready for the match.
Despite losing their first two games, Finland are playing hard. Any small error at this tournament will cost you. Finland are a very serious opponent.
- A lot of people in Toronto are closely following Nikita Zaitsev. What can you say about him?
- His movement has got better, he can play both on the powerplay or on the penalty kill. He is a good addition for Toronto.
- What sort of captain is Alexander Ovechkin?
- He always gets the guys even more pumped up. Alexander leads the team.
- Your powerplay needs to be improved.
- Everyone needs to be on the same wavelength.
- Will you change any of the defensive pairings for Finland?
- I think that the defence did a solid job in the previous match, we probably won't change anything up.
Alexei Marchenko, Russian national team defenseman:
- We had a good tempo in today's training session. We worked over our powerplay and fixed our mistakes.
- How is it playing with Dmitry Kulikov in one line?
- It's great. He is always in the right place at the right time and gives useful tips.
- Your opinions on Finland?
- They are playing the same way as they did at the World Championship. We need to stick to our own style of ice hockey, play fast and play just like we did in the second period against North America. We have to pressurize them and not let their defensemen join the rush.
- How important will this game be?
- It will be as important as the matches against Sweden and North America. When playing at a big tournament, you always want to win every game. Finland don't want to go home without points, while we want the win.
Russian Ice Hockey Federation