ALL NEWS
Oleg Znarok: "We couldn't hold off Canada's pressing"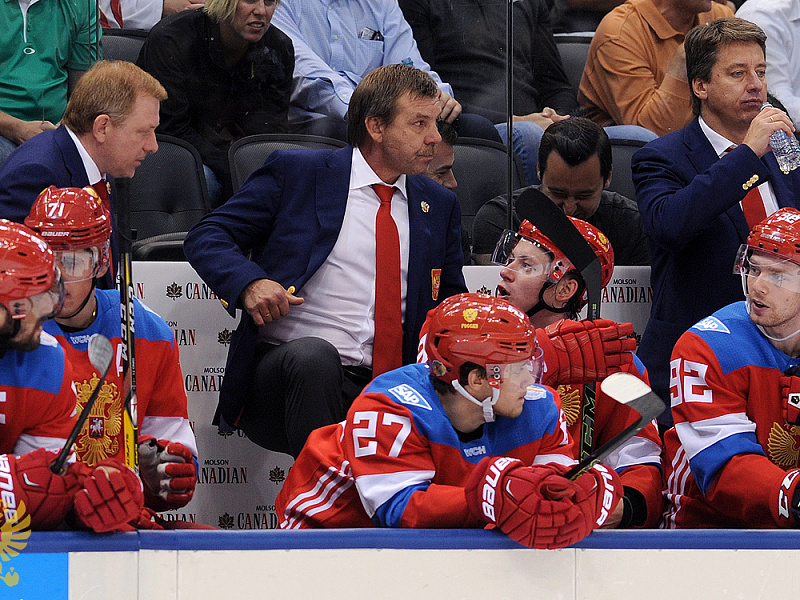 Oleg Znarok, Russian national team head coach:
- Before the game, I told the players that they are the best team that I have ever coached. We did well during two periods, we even had the lead in the second. However, we couldn't hold off Canada's pressing. We could have done better in this match, we needed to shoot more on the small ice and play differently on the powerplay. Also, we had problems with faceoffs. Are Canada unbeatable? No, you can beat them.
- Why did you pull the goaltender at 2:5 down?
- We fought until the end.
- Can you tell us why you decided to include an extra defenseman in the fourth line instead of a third forward?
- Everyone understood that Canada would put heavy pressure on us, we guessed that the defensemen would take penalties.
- Sum up Sergei Bobrovsky's performance.
- He was fantastic during the whole tournament.
- Alexander Ovechkin didn't do a lot in attack today.
- I don't have problems with any of my players. If a player isn't getting his shots on goal, he plays physical and helps the rest of the team.
- What lessons have be learned from this competition?
- I have gained a lot of experience here. It was tough, they have the small ice and play a different style. I liked the atmosphere.
Russian Ice Hockey Federation