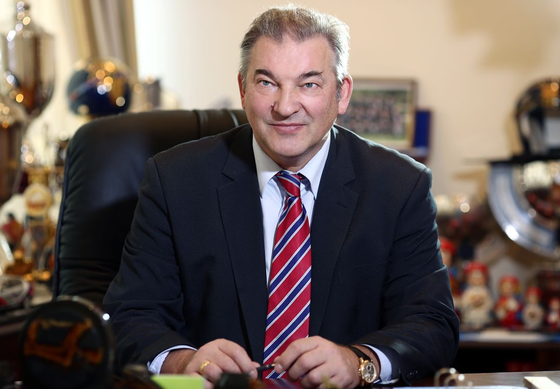 Dear friends!
It seems as though the 2016/2017 season has only just started, but it has already given us some wonderful matches.
In August, the under 18's took bronze at the Ivan Hlinka memorial tournament, proving that we have promising young talents who will soon be known to everybody. The team defeated Canada in an unbelievable match, a country which had won the competition eight times in a row beforehand. In April at the under 18 World Championship, I am sure that we will have a strong side.
At the Four Nations, our junior national team performed excellently.
During September, the World Cup of Hockey took place. Our national team got to the semi-finals and got an important experience playing against some really strong teams. This is important in the process in preparing for the Olympic Games in South Korea.
Of course, we all wanted a better result. Nevertheless, it was a good experience for our coaches and there is time to work on the mistakes.
The women's team has been pleasing us. Alexei Chistaykov's team travelled to the USA for a series of friendly matches against NWHL teams, and they played on a level footing. The tiredness took its toll, five games in six days is a tough ask, but it was a great experience for the girls.
President of the Russian Ice Hockey Federation
Vladislav Tretyak