ALL NEWS
Roman Rotenberg and Pavel Bure speak about the 2022/2023 season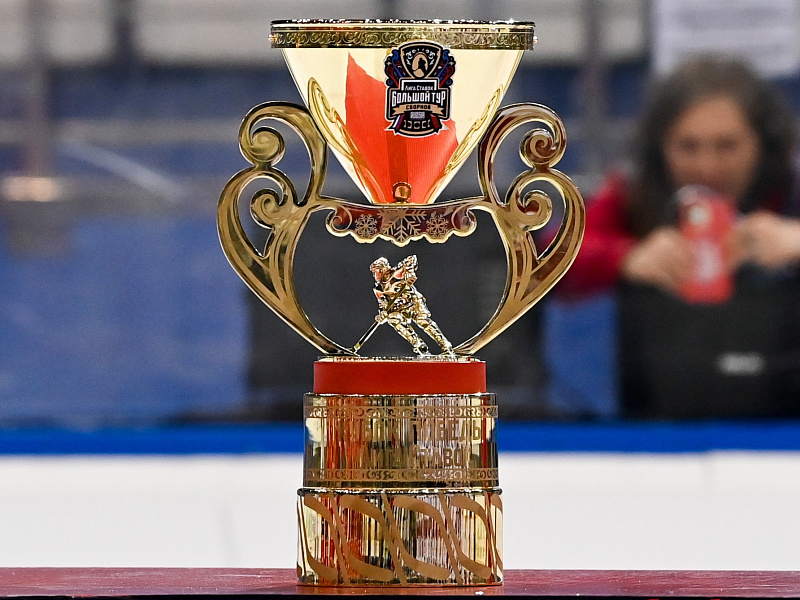 Following the completion of the Liga Stavok Big National Team Tour, Russian Ice Hockey Federation (RIHF) representatives Roman Rotenberg and Pavel Bure shared their thoughts concerning the 2022/2023 campaign:
RIHF first vice-president and Russia 25 head coach Roman Rotenberg:
- First of all, I want to thank Gazprom, Alexei Miller, Nornickel, Vladimir Potanin, Liga Stavok and Yury Kraskovsky for their assistance in creating the Russia 25 team and organising the tour. Without their fantastic support, it wouldn't have been possible to stage these games. At this moment in time, it's especially important to pay attention to sport and help the Russian national team. We greatly appreciate their support!
All of the guys who played for Russia 25 during this tour are true heroes, they immediately agreed to represent the national team when they received the call. It was the toughest campaign in their careers, many were carrying injuries, but they still managed to perform successfully throughout the tour. I would like to congratulate all of them with their excellent performances. I don't have any issues with their commitment, and taking into account that it's the end of the campaign, we understand that they're fatigued. The Victory Cup is a great reward for their efforts.
I don't think that anyone is now questioning the meaning of this team. The arenas were full in Chelyabinsk, Krasnoyarsk and Tula, we saw that the fans in attendance were really happy and they attended the matches with their families. This is why people living in the regions need to see the national team play with their own eyes. Furthermore, I would also like to thank Astana and Minsk for their hospitality. Overall, the audience for Russia 25 reached 130 million people, with 7.5 million watching our games on television. There was a feeling that people were more concerned about Russia 25 than the ongoing World Championship.
RIHF special representative for international affairs Pavel Bure:
- This season has shown that despite the absence of international matches, our ice hockey is continuing to develop. New young stars have appeared among KHL clubs, average attendances have risen and the Gagarin Cup playoffs were enthralling.
It's especially pleasing that even without competitive games on the international scene, the Russian national team is continuing to exist and make supporters happy across the nation. We can definitely say that the Russia 25 project has been a success, our guys fought hard for their country, their flag and their fans. Our matches in Chelyabinsk, Krasnoyarsk and Tula were all sell-outs.
Without our long-term partner Nornickel, this wouldn't have been possible. Vladimir Olegovich Potanin and his company are doing everything possible to ensure that ice hockey becomes even more exciting and popular while continuing to develop.