ALL NEWS
Liga Stavok Big National Team Tour. Belarus - Russia 25 - 2:3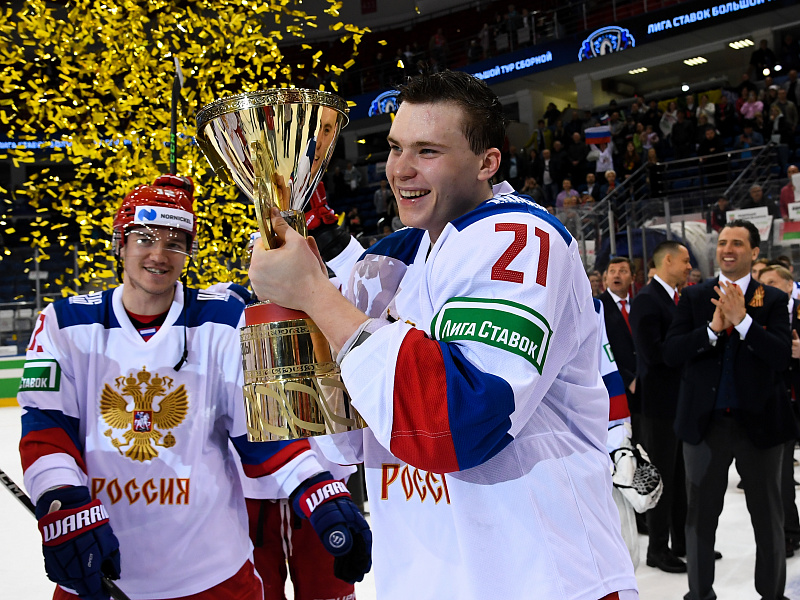 In the concluding match of the Liga Stavok Big National Team Tour, Russia 25 outlasted the senior Belarusian national team on the road in Minsk, earning a thrilling 3:2 victory thanks to a last-gasp marker from Marat Khairullin.

With the score locked at two-apiece, overtime looked to be on its way, but the SKA Saint Petersburg forward hit the jackpot with a firm attempt with only 65 seconds remaining on the clock.

The Belarusians had previously twice responded to go-ahead goals tallied by Vasily Glotov and Mikhail Pashnin. Nevertheless, despite their best efforts, the home team couldn't force an extra frame.

Reliable Russian goaltender Nikita Serebryakov stopped 29 of the 31 shots he faced.

Thanks to this entertaining win, Russia 25 have indeed won the series by a convincing score of 6-2.

Match protocol:

Belarus - Russia 25 - 2:3 (0:0, 1:1, 1:2)

Goals:

0:1 Glotov (Khairullin, Nikishin), 24.15 PPG
1:1 Belevich, 29.46
1:2 Pashnin (Khairullin, Glotov), 40.28
2:2 Usov (Belevich), 46.00
2:3 Khairullin (Glotov, Nikishin), 58.55

Goalkeepers: Shostak - Serebryakov

Shots on target: 31 - 30

Penalty minutes: 28 - 28

16.05.2023.