ALL NEWS
Roman Rotenberg speaks after the OT win against Belarus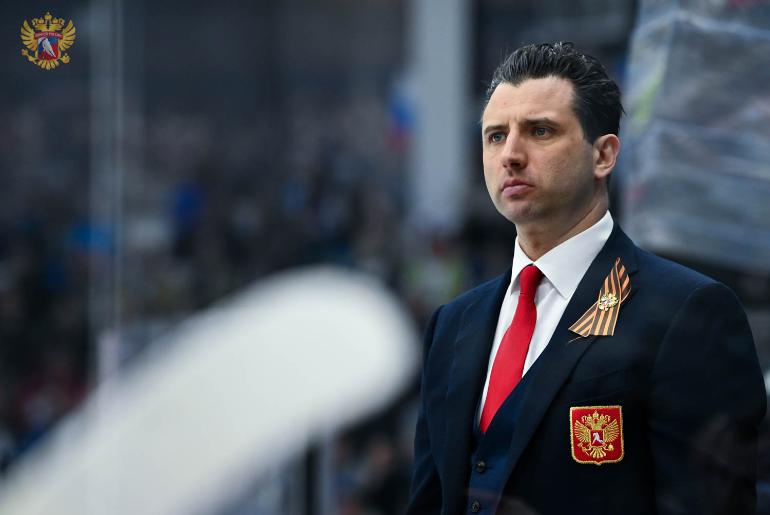 Following the 2:1 overtime victory against Belarus in Tula in the Liga Stavok Big National Team Tour, Russia 25 head coach Roman Rotenberg shared his thoughts:

Russia 25 head coach Roman Rotenberg:

- I want to thank our players for their performance. It was a challenging game for us, we had lost a lot of emotions in yesterday's match. The Belarusian goalkeeper was phenomenal for his team. Nevertheless, after our good team conversation in the second break, we subsequently managed to save the game in the third period. We played for our injured forwards Marat Khusnutdinov and Zakhar Bardakov.

Thank you to everyone who attended our games in Tula and to those at home watching on Match TV. The fact that we managed to win such a tense game means a lot to us. Furthermore, I would like to thank Tula Region governor Alexei Dyumin for this opportunity to host matches in Tula, this victory is for him. Tula possesses the Mikhailov Academy and this wonderful stadium here which was constructed by Gazprom, I remember opening it here with Alexei Miller and Dyumin. The atmosphere here was one of the best which we have witnessed during this tour.

I would also like to thank our sponsors Nornickel, Gazprom and Liga Stavok for their support. We also have to give credit to Match TV; the television ratings are excellent and our games are being shown on national TV.