ALL NEWS
November is a month for the national teams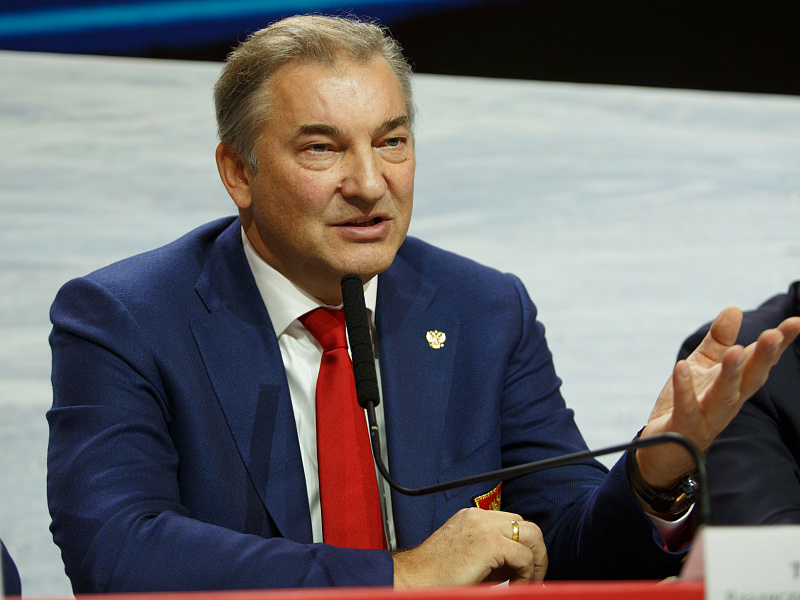 Dear friends!
The start of November has been rich on ice hockey events.
The young, but talented Russian national team, competed at the recent Karjala Cup in Finland. Not only winning three games out of three, the team gave everyone a lot of joy with its performances. These games showed that the coaches are using the right system which brings the best out of the players.
In Canada, our under 17 side won a bronze medal at the World Challenge Cup with a thrashing of the Canadians. It's a real shame that a virus going around the team hindered the team, a lot of the players had to compete with high temperatures. Nevertheless, they proved that they can right for the national team, and had they been slightly more lucky, they could have achieved more success at the competition.
Even our youngest national teams have been pleasing us. The under 16's won a tournament in Minsk, despite all of the other participants being a year older, they won all three matches and scored 18 goals. Keep it up!
At home in Dmitrov, our under 18 women's team managed to clinch the Four Nations. At the same time, their seniors won their tournament in Germany.
Without a doubt, we are all waiting for the World Junior Championship - one of the season's best moments. This year, one Russian junior national team went to Sweden to play, while the other travelled to Canada for the Super Series. Every position in the team is up for grabs.
Also, we're looking forward to the Channel One Cup in Russia later on in December. Every year, it attracts the interests of the fans. At the same time, the under 18 national team will compete at the World Challenge Cup in Canada. It's an opportunity for the coaches to analyse the players before the World Championship.
Let's not forget that this season marks the 70th anniversary of Russian ice hockey. On the 22nd of December 1946, the first ever ice hockey match was held in the USSR championship. I am sure that we will see many more fantastic games this campaign.
President of the Russian Ice Hockey Federation
Vladislav Tretyak