ALL NEWS
Ticketing program for the Russia - Switzerland Euro Hockey Tour matches in Sochi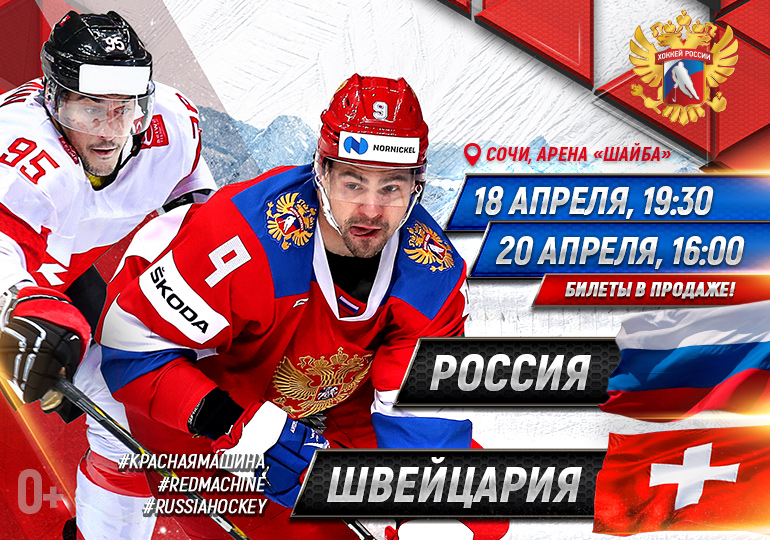 The Russian Ice Hockey Federation can reveal ticketing information for the upcoming 2018/2019 Euro Hocke Challenge matches between Russia and Switzerland which will take place on the 18th and 20th of April at the Shayba Arena in Sochi.
April 18, Russia - Switzerland, 19:30
April 20, Russia - Switzerland, 16:00
Location: Shayba Arena, Sochi, Adlerskiy Rayon, Olympic Park
Tickets cost between 300 and 1000 RUB.
You can purchase tickets online at
kassir.ru
with a service charge of 10%.
Ticketing points in Sochi:
Sochi, Central Region, SSSR Konstitutsii Street, b. 18, office 217. Monday - Friday (10:00-19:00)
Sochi, Moremoll Shopping Centre, Novaya Zarya Street, b.7. Monday - Sunday (10:00-22:00)
Sochi, Yuzhnoe Bzmorye, Adlerskiy Rayon, Kalinina Street, b.1. Wednesday - Sunday (10:00-19:00)
Sochi, Sun City Shopping Mall, Central Region, Severnaya Street, b. 6. Monday - Sunday (10:00-21:00)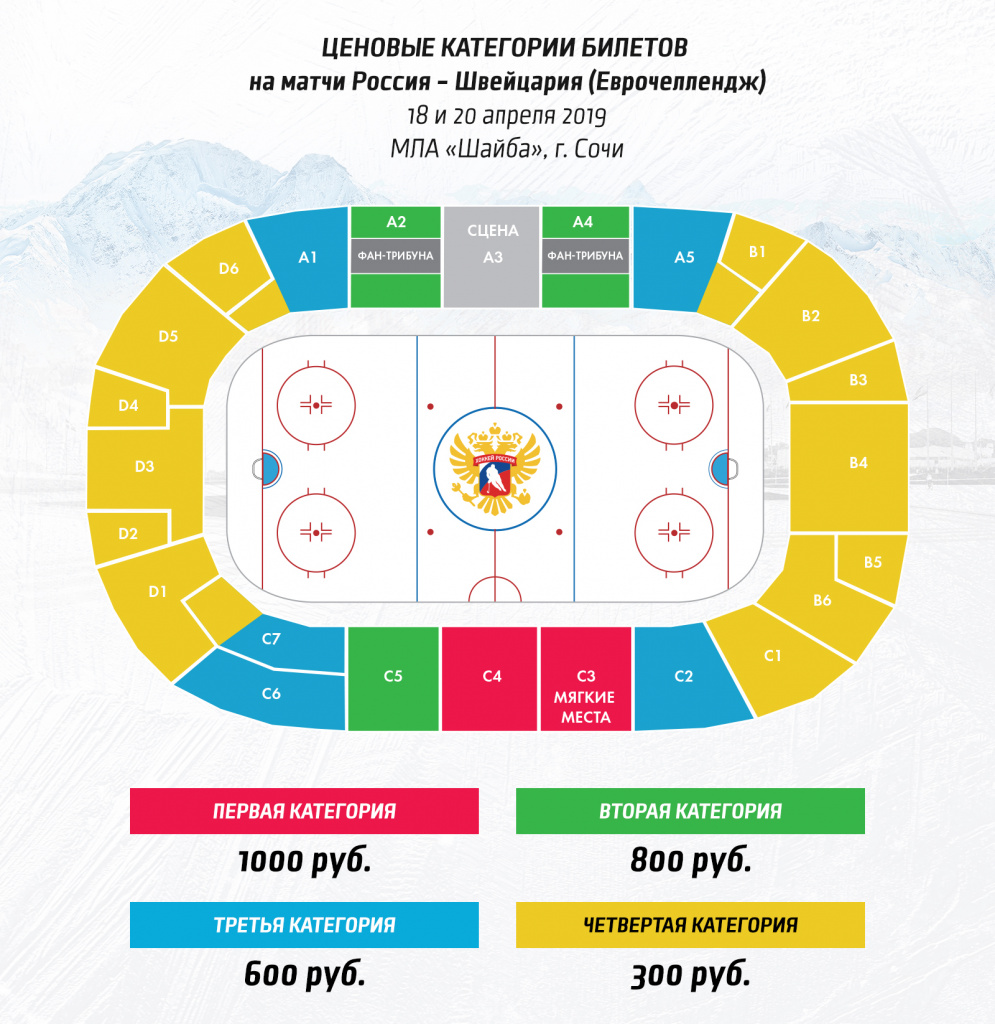 Children under the age of six, providing they attend with their parents, are allowed to attend for free without an allocated seat.
Fans with disabilities wishing to attend must send an email to
ticket@fhr.ru
with contact information. Applications are accepted until April 10, and there are a limited amount of places available.
Please send any problems you may encounter when purchashing tickets to
ticket@fhr.ru
.
The Russian Ice Hockey Federation highly recommends never to purchase tickets from people/organisations which are not official partners of the organisation. The RIHF does not hold responsibility for tickets which were purchased from organisations which aren't partners.