ALL NEWS
Ilya Vorobyov: "The emphasis is on the result and testing new players"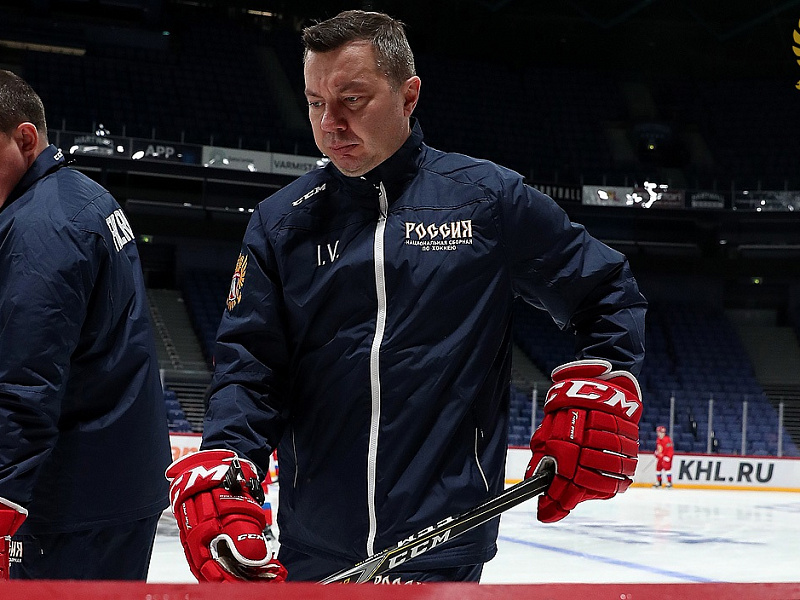 Ahead of the opening 2018 Karjala Cup match against Finland, head coach of the Russian national team Ilya Vorobyov shared his expectations along with forwards Andrei Loktionov and Ilya Mikheev.

Russian national team head coach Ilya Vorobyov:

- This is a new season, and as you can tell, the team has become a little younger. As usual, the emphasis is on achieving a positive result, but we also want to test the players. We're sticking to our plan by having both more experienced and young players in the team. All of the guys here have made a strong start to the KHL campaign. Why didn't we call up Nikita Gusev and Pavel Datsyuk? We already know what they're capable of. Finland play a tactical style of game, it will be a difficult game against them. Who will be the starting goalkeeper? You'll find out tomorrow.

Russian national team forward Andrei Loktionov:

- It's great to be with the national team again, I haven't seen some of the guys for a long time. I need to prove my ability again and secure a place in the team for future matches. This team is full of good players, we will try to win every match at the Karjala Cup. I've been skating in a line with Kirill Kaprizov and Mikhail Grigorenko, they're technical players and I am pleased to play with them.

Russian national team forward Ilya Mikheev:

- I'm in an excellent mood, it's always nice to represent your country. At today's training in Finland, we worked on our tactical schemes for the match on Thursday. Do I have more experience than some of the other guys? Well, maybe, but every day you have to prove your worth with the national team.