ALL NEWS
The Red Machine National Development Program conference in Tula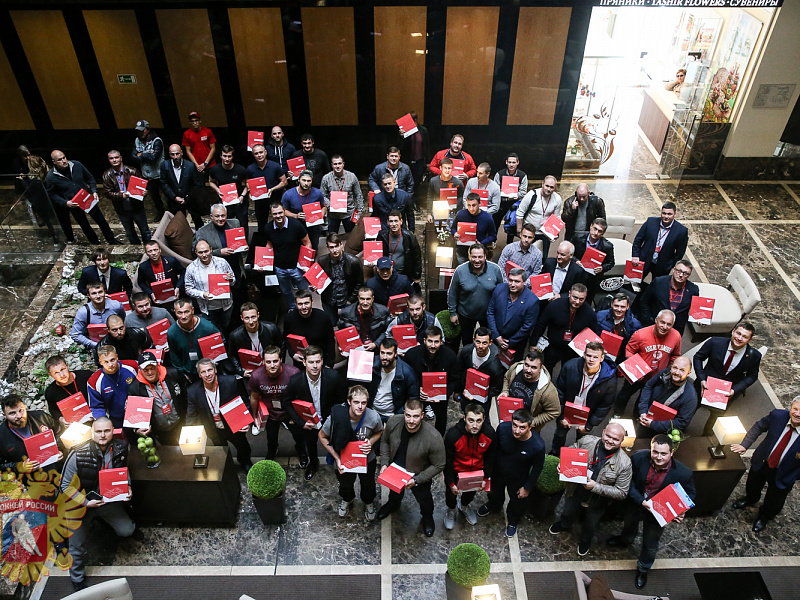 In Tula, an international Red Machine National Development conference took place with the organisation of the Russian Ice Hockey Federation and support from the Tula Region Ice Hockey Federation. The main topic was the basic principles and philosophy of the system.

Tula Region governor Alexei Dyumin opened the conference with a speech. Roman Rotenberg, the first vice-president of the Russian Ice Hockey Federation, thanked the Tula Region government for their support in organising the conference and presented the project's targets.

During the first day, which covered current problems in children's ice hockey, Russian junior national team head coach Valery Bragin, RMND ice hockey development coach Daniel Bochner and Russian Olympic national team head coach Oleg Bratash spoke. Later, with the participation of ice hockey stars such as Sergei Fyodorov, Valery Kamensky, Alexei Kasatonov, Alexander Mogilniy, Vyacheslav Butsaev, Alexei Morozov and Vitaly Prokhorov, a match took place between a legends and youth teams.

The second day began with the theme of practical instruments in the Red Machine National Development Program. Head RIHF national team consultant Igor Tuzik, advisor to the RIHF on women's ice hockey Mikhail Chekanov, RIHF training coach Sergei Nikolaev and Tropik manager Lubomir Vitosek all shared their ideas. All participants of the conference were then handed certificates.