ALL NEWS
A "Russia In My Heart" concert took place on Manezhnaya Square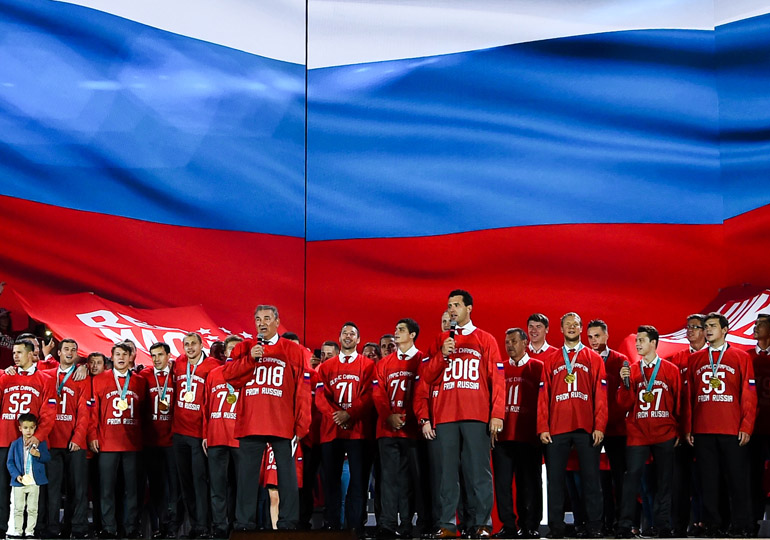 On July 28, a celebratory concert took place at Manezhnaya Square in Moscow dedicated to Russia's sporting triumphs in 2018.

The Russian national team, which won the 2018 Olympic Games in South Korea, were present at the event. The team twice stepped up to the stage, while Russian Ice Hockey Federation president Vladislav Tretiak, first RIHF vice-president and leader of the Russian national team management group Roman Rotenberg and forward Nikita Gusev all spoke to the crowd. After signing the national anthem with the fans, the players met with children from the Downside Up charity and those who compete in youth sledge-hockey.

Before the concert began, there was a dinner in which the Russian national team's players, management group and staff received championship rings for the Olympic triumph.