ALL NEWS
In memory of Arkady Chernyshyov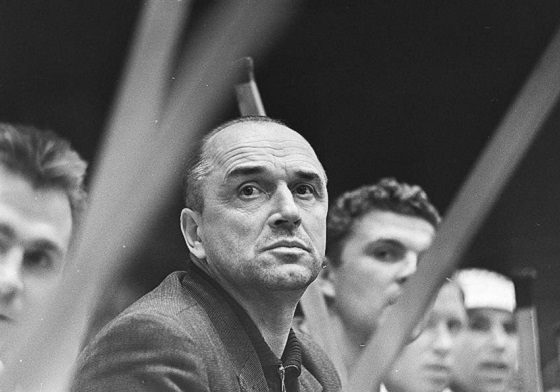 Today, legendary Soviet ice hockey coach Arkady Chernyshyov would have turned 103 years old. Arkady was the first USSR champion and the inaugural head coach of the USSR national team at the 1954 World Championship in Stockholm, Sweden. He was a hugely unique person in USSR sport, as he won the USSR football and ice hockey championships, as well as winning the USSR bandy cup!
After the introduction of ice hockey to the USSR in 1945, Arkady's life was fully connected with our sport. He was a playing coach of Dynamo in 1947, and with that club he became the first USSR champion as well as scoring the championship's first goal. In 1948 he switched his focus on to coaching, and spent 28 years with Dynamo. During that period of time, he won both the USSR championship and the USSR Cup on two occasions.
With the coaching tandem of Arkady Chernyshyov and Anatoly Tarasov, the USSR national team won the World Championship ten times as well as taking four Olympic gold medals.
After the completion of his coaching career, Arkady still stayed in the sport. He became the head of the USSR Ice Hockey Federation's coaching advice committee and worked as a director of Dynamo's ice hockey school.
Russian Ice Hockey Federation