ALL NEWS
Reaction after playing the Czech Republic at the Karjala Cup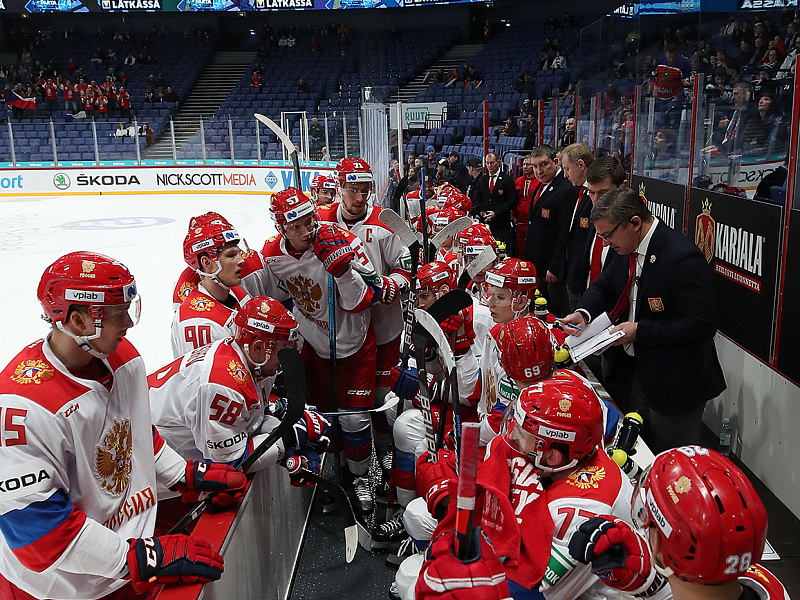 Following the loss to the Czech Republic at the 2019 Karjala Cup - the first tournament of the new Euro Hockey Tour season - Alexei Kudashov, Igor Ozhiganov and Alexander Samonov shared their emotions.

Head coach, Alexei Kudashov:

- This was a disappointing match for us. Until the first mistake we were in the game, there was movement and we had opportunities. However, after that, we stopped playing in an aggressive manner. The powerplay completely disappeared. This a different level in comparison to club ice hockey. The tournament overall? There are both positive and negative aspects. We looked at the candidates, and the players felt what it's like to play at international level. Some players performed well, others didn't.

Defenseman, Igor Ozhiganov:

- We had chances on the powerplay, but we didn't take advantage of them - I had an opportunity myself. The Czechs had played later than us on Saturday, so there weren't any problems in terms of recovery. We took a lot of penalties and this is a question for our discipline. Everyone felt good and played with great desire.

Goalkeeper, Alexander Samonov:

- When the referees reviewed the goal, I didn't think about anything. Was I nervous before the match started? No. Maybe something was lacking, but I felt good. Every pass, every moment is intense with the national team.