ALL NEWS
Russia W18 are starting their season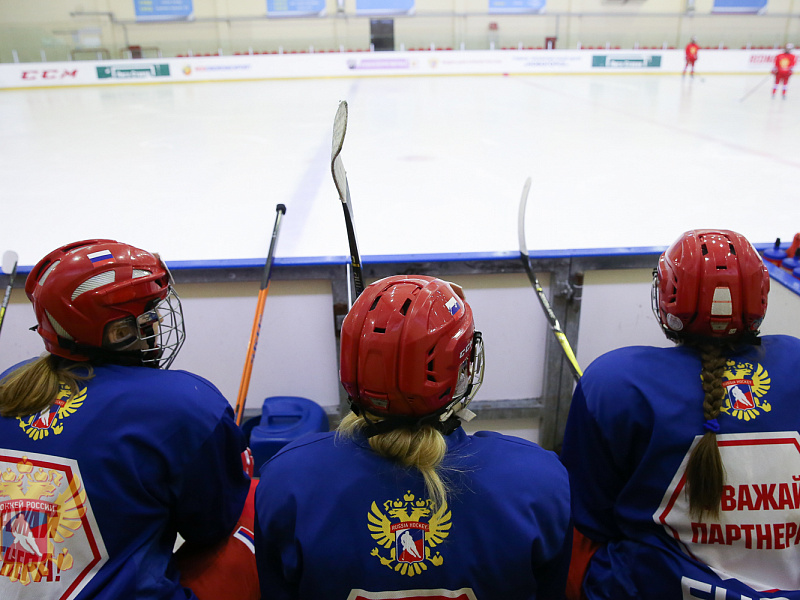 In Novogorsk, the under 18 Russian women's national team are beginning their 2019/2020 season with a training camp in Novogorsk.

These following players have been summoned:

Goalkeepers: Anna Alpatova, Eva Gubareva (both Tornado), Yuliya Volkova (Voskresensk).

Defenders: Darya Kovalenko, Anastasiya Petina, Anna Sviridova (Voskresensk), Karina Akhmetova, Tatyana Pankratova (both Moscow), Alina Smurova, Alyona Shmykova (both SKIF), Polina Arkhipova (Elektrostal), Anastasiya Astrakhantseva, Nina Baranova (Dynamo Saint Petersburg).

Forwards: Veronika Korzhakova, Polina Luchnikova, Ilona Markova, Kseniya Tyurina (all Agidel), Viktoriya Butorina, Darya Petrova, Polina Tarasova (all Voskresensk), Varvara Boriskova, Alina Ichaeva (both Odintsovo), Kristina Gulkharyova (Dynamo Saint Petersburg), Ekaterina Davletshina (Chelyabinsk), Sofiya Lifatova (Biryusa), Anastasiya Petrova (Mytishchi), Kristi Shashkina (SKIF), Elizaveta Shkalyova (Tornado).

The team will fly to Canada on August 1 for friendly games. Three matches will be held against the hosts (August 4, 7, 8) and one with France (August 10).