ALL NEWS
2019 World W18 Championship. Russia - Switzerland - 2:1 SO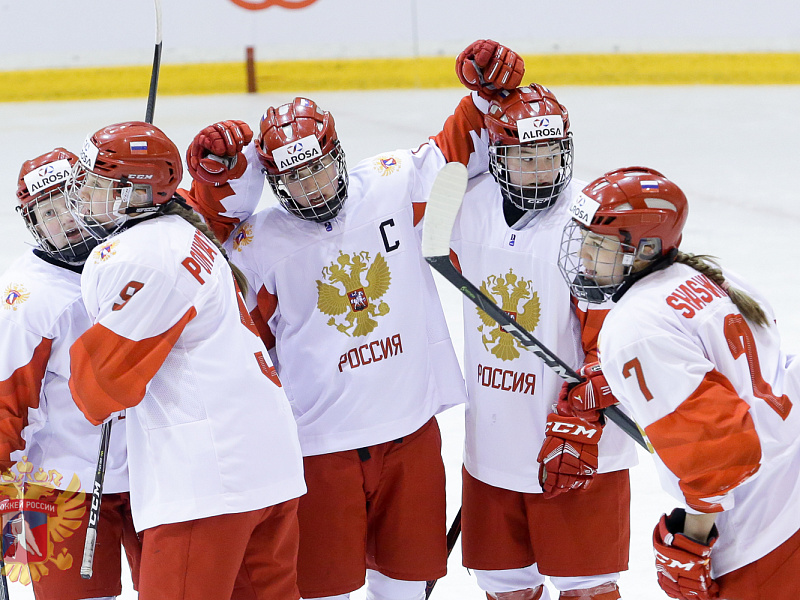 In a hugely dramatic quarter-final at the 2019 IIHF World W18 Championship, the under 18 Russian women's national team defeated Switzerland 2:1 in a tense penalty shootout to reach the last four!

On the powerplay, Kristi Shashkina opened the scoring in the first period, but just four minutes fr om the end of regulation time, the Swiss equalised on a man advantage of their own.

Eventually, it went all the way to penalty shots, wh ere Maria Pushkar and Elena Provorova scored to book Russia's ticket to the semi-final phase!

Our players will take on Canada in the semi-finals on January 12.

Match protocol:

Russia W18 - Switzerland W18 - 2:1 SO (1:0, 0:0, 0:1, 0:0 - 1:0)

Goals:

1:0 Shashkina (Namestnikova), 10.17
1:1 Christen, 56.08
2:1 Provorova, 65.00 SO

10.01.2019.