ALL NEWS
Junior Russian women's national team roster for the Kuortane Cup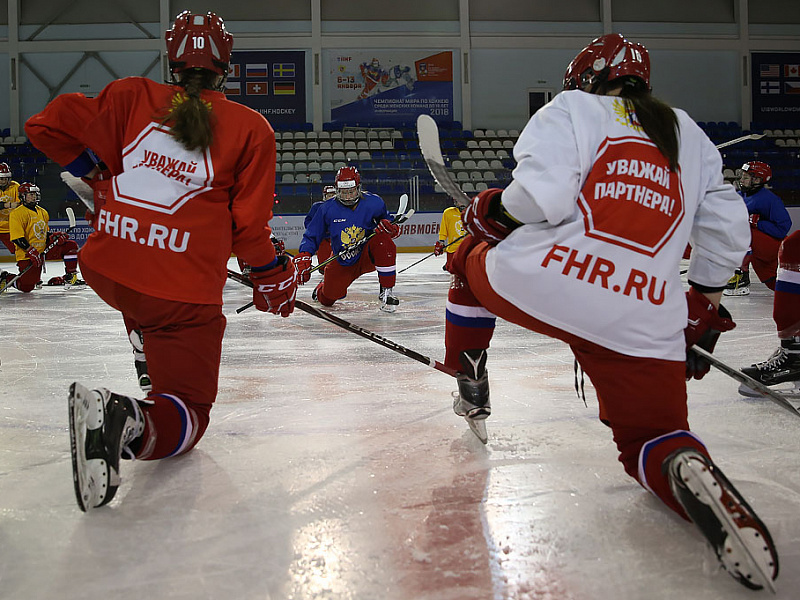 On September 25, the under 18 Russian women's national team began training in preparation for the upcoming Kuortane Cup which will take place between between the 4th and 6th of October in Finland.

Goalkeepers: Anna Alpatova (Tornado), Karina Zolotaryova (SKIF), Darya Gredzen (Kemerovskaya Region).

Defenders: Anastasia Golovkina, Anna Savonina (Tornado), Alyona Shmykova (SKIF), Sofya Sychyova (Biryusa), Nadezhda Volf (SKSO), Aysylu Rakhimova (Gorniy), Irina Tsatsyna (Dynamo Saint Petersburg), Darya Kovalenko, Anastasia Petina (Moscow Region), Kseniya Lebedeva (Moscow Region), Karina Akhmetov (Moscow).

Forwards: Darya Kozhina, Anastasia Neshlyaeva, Ekaterina Sokolova, Kristi Shashkina (SKIF), Polina Luchnikova, Ilona Markova (Agidel), Anna Lopukhova, Maria Pushkar (Tornado), Elena Mezentseva (Biryusa), Viktoriya Butorina, Polina Tarasova (Moscow Region), Varvara Boriskova (Moscow Region), Kristina Glukharyova (Saint Petersburg), Veronika Korzhakova (Chelyabinsk).

Tournament schedule:

October 4, Czech Republic - Russia, 14:00;
October 5, Norway - Russia, 17:30;
October 6, Russia - Finland, 10:00.